Sloboda beat Spars in a local derby in Mejdan
Wednesday, 11. December 2019 at 19:00
In the 11th round of the ABA League 2 Regular Season, Sloboda have prevailed over Spars in a local derby at home in Mejdan Sports Hall in Tuzla.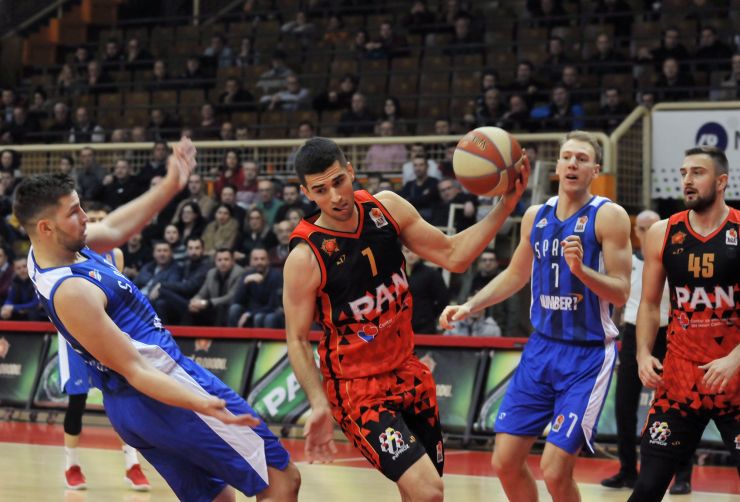 Dejan Janjic (Photo: Sloboda/Darko Zabus)
ABA League 2 Round 11, Wednesday, 11.12.2019:
SLOBODA - Spars 77:73 (19:13, 20:26, 21:13, 17:21)
It has been more than just a game in Tuzla in the 11th round of the ABA League 2 season, as Sloboda have hosted Spars in Mejdan Sports Hall in a local derby of the round.
It's not just that local rivals have met each other again, but this time they have also been fighting to avoid the danger zone at the bottom of the standings, as Spars have been standing at the last place in the standings and Sloboda just a win above them. So, for Sloboda victory means that they are now 2 wins away from the relegation zone, while Spars continue the season with only a single triumph on their record, which means that they still need to struggle to get to the track they desire to be.
It has been a tight contest all until the final couple of minutes, when Sloboda pulled away and got away with a victory with the final score of 77:73.