ABA League Competition System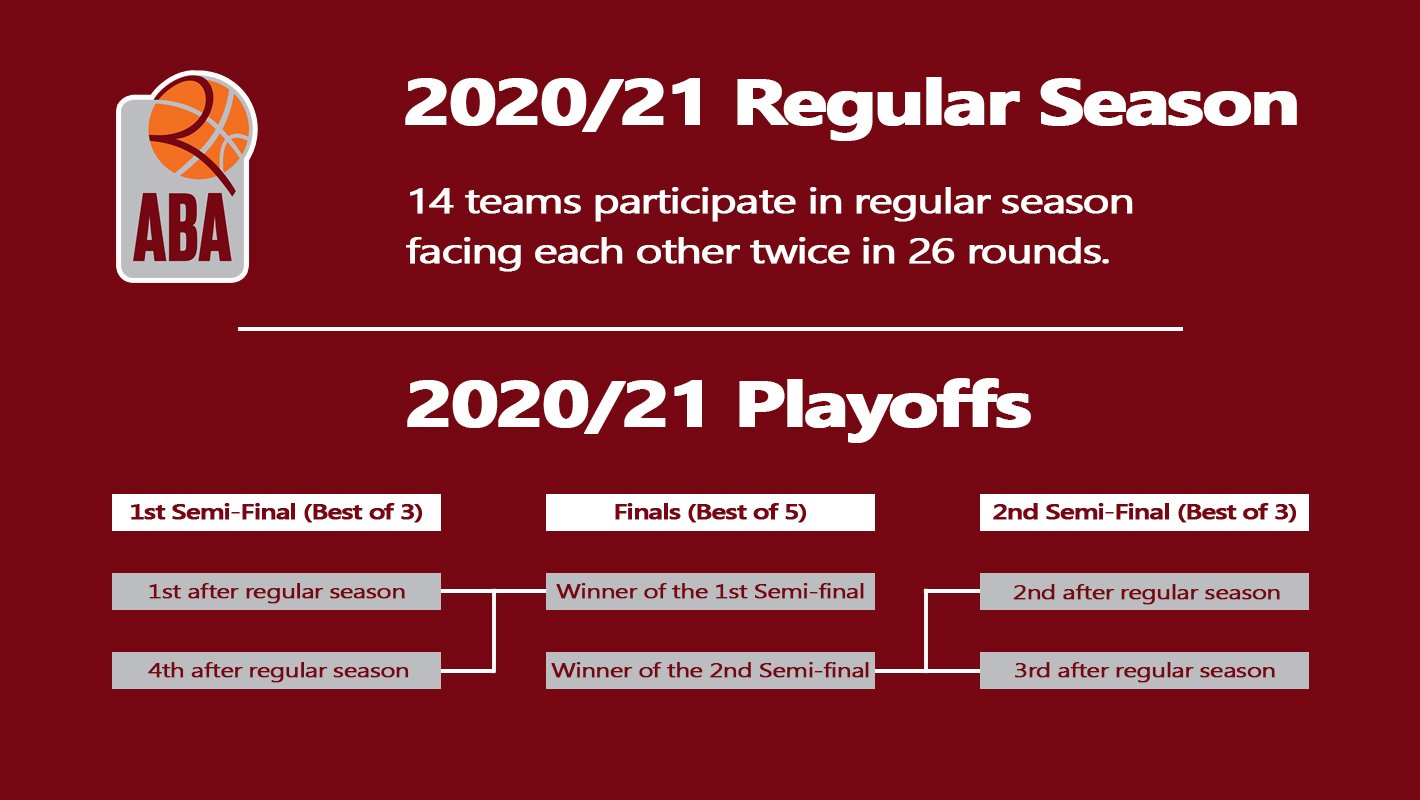 In the regular part of the season, 14 teams are playing. Each team plays against every other team twice, once at home and once away. After 26 rounds, when all teams play against each other, the best placed 4 teams are qualified to the Playoffs.
In the Semi-finals of the Playoffs, the first team will face the forth and the second placed team will face the third. The Semi-finals will be played in the best of three format (1-1-1), while the finals will be best of five (2-2-1).
The final standings of the season will be set according to the standings in the regular season, with the season finalists taking the final first and second place, regardless of their positions during the regular season.