ABA League Competition System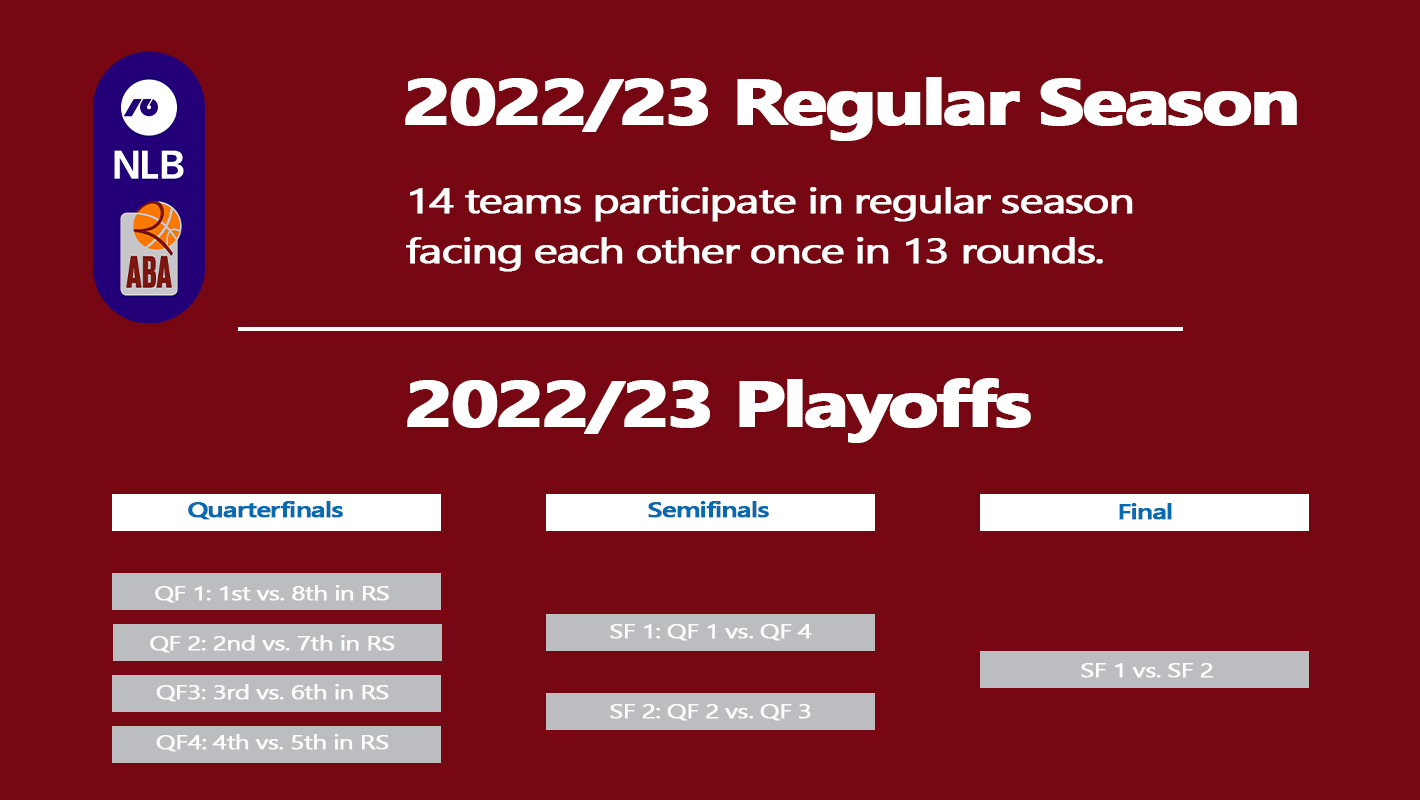 The Regular season will be split in five tournaments with two tournament featuring two rounds and three tournaments featuring three rounds. It will be played in a round-robin system and after 13 rounds there will be Playoffs with eight teams.
- The Regular Season will be played in a round-robin system with each team facing each other once in 13 rounds.
- Based on the results and position of the clubs in the standings after regular season, Playoffs with teams from 1st to 8th place in a single-game knockout system will take place.
- The Quarterfinals will be played in knockout pairs 1-8, 2-7, 3-6, 4-5. The winners of the Quarterfinals will qualify to the Semifinals and the winners of the Semifinals will play the Final.
The final standings of the season will be set according to the standings in the regular season, with the season finalists taking the final first and second place, regardless of their positions during the regular season.