Lovćen 1947 prevailed over MZT Skopje in Cetinje
Thursday, 12. December 2019 at 16:52
Lovćen 1947 Bemax have used their home court advantage in order to beat MZT Skopje Aerodrom and achieve their fifth win of the season.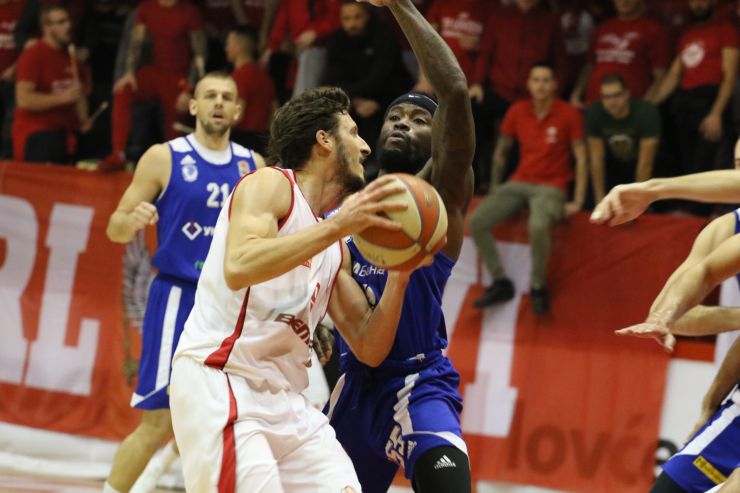 (Photo: Lovcen 1947 Bemax/Pavle Simovic)
ABA League 2 Round 11, Thursday, 12.12.2019:
LOVĆEN 1947 BEMAX - MZT Skopje Aerodrom 73:69 (27:20, 11:15, 14:19, 21:15)
Lovćen 1947 Bemax have pulled away early in the game, as after 13 minutes of the game, they were up by a double-digit number of points (33:22). However, MZT Skopje Aerodrom bounced back in the second half and were up by 2 ahead of the final quarter (54:52).
In the final part of the game, it seemed like MZT Skopje would manage to protect their lead and celebrate a new triumph, but Lovćen 1947 Bemax have come up with a late comeback to turn the game completely around.
The final score of the clash was 73:69 in favour of Lovćen 1947 Bemax.
That's the fourth win of the season for Lovćen 1947 Bemax, which puts them in the middle of the standings midway through the ABA League 2 season. On the other hand, MZT will continue the season with eighth wins, in the second place in the standings.