Zlatibor Gold Gondola prevail over Pelister-Bitola
Sunday, 19. November 2023 at 17:59
Zlatibor Gold Gondola scored 30 points in the 4th quarter to win the thrilling game against Pelister-Bitola.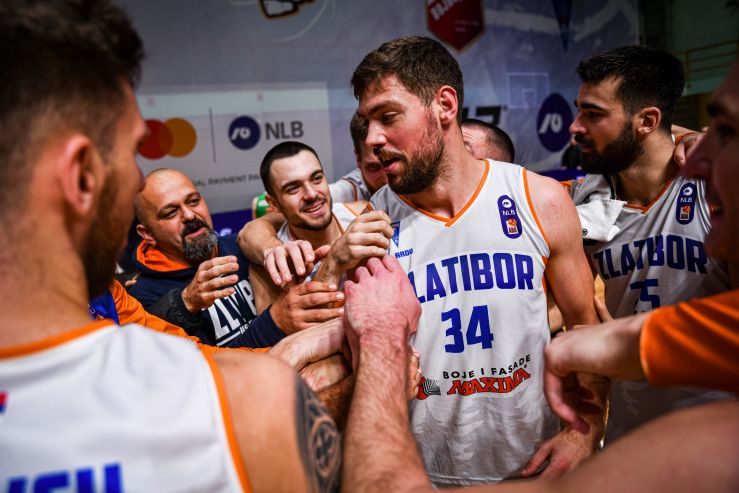 (Photo: ABA League j.t.d./Dragana Stjepanovic)
NLB ABA League 2 Round 5, Sunday, 19 November 2023:
ZLATIBOR GOLD GONDOLA - Pelister-Bitola 84:76 (17:17, 14:19, 23:22, 30:18)
Zlatibor Gold Gondola can be quite happy with the way they finished the 2nd regular season tournament as they scored a big win against Pelister-Bitola and therefore joined the teams that are sharing the top of the standings.
The hosts of the tournament used their amazing offensive performance in the 4th quarter, in which they scored 30 points, to eventually prevail over their rivals, while their hero in this match was Dušan Stojičić who played the key role in the final minutes of the game.
Stojičić entered the court at the moment Zlatibor Gold Gondola were down by 68:69 – while he then quickly scored 5 points to help his team take over the lead – 76:72.
In the rest of the match, Stojičić also picked up two big defensive rebounds and scored two more points to pave the road toward the win for Zlatibor Gold Gondola.
Zlatibor Gold Gondola now have the overall score of 4-1, while Pelister-Bitola are at 2-3.