MZT Skopje Aerodrom pull off a major comeback to beat Helios Suns
Tuesday, 14. December 2021 at 14:59
MZT Skopje Aerodrom returned from a 10-point deficit to beat Helios Suns in Round 5 of the 2021/22 ABA League 2 regular season.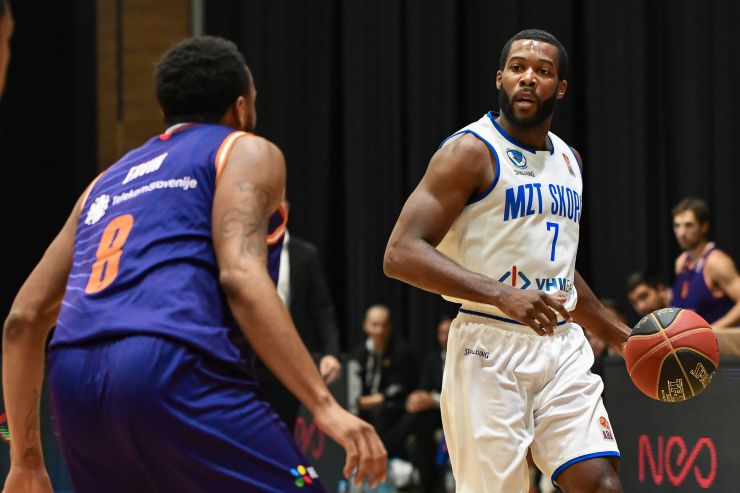 (Photo: ABA League 2/Dragana Stjepanovic)
ABA League 2 Round 5, Tuesday, 14 December 2021:
MZT SKOPJE AERODROM - Helios Suns 94:88 (19:24, 16:21, 26:19, 33:24)
MZT Skopje Aerodrom have prevailed over Helios Suns in the battle for the 2nd place.
The boys from Skopje were down by 10 points at the halftime and things weren't looking that bright for them at that moment. However, everything changed after the big break. Led by their star players Adem Mekić, Justin Ware and Robert Rikić, MZT troops performed a major comeback in the 2nd half!
Mekić scored all of his 20 points, including 6 three-pointers, in the 2nd half, while Robert Rikić looked unstoppable down in the paint and he eventually finished the match with 21 points and 8 rebounds. Finally, Justin Ware put on a double-double performance as he scored 23 points and made 13 assists.
MZT Skopje Aerodrom scored no less than 59 points in the 2nd half.
The two sides were sharing the 2nd place before this round, while now MZT Skopje Aerodrom are all alone at that position with the overall score of 4-1, while Helios Suns dropped to 3-2.