Studentski centar down Lovćen 1947 to keep the perfect score
Wednesday, 11. November 2020 at 16:59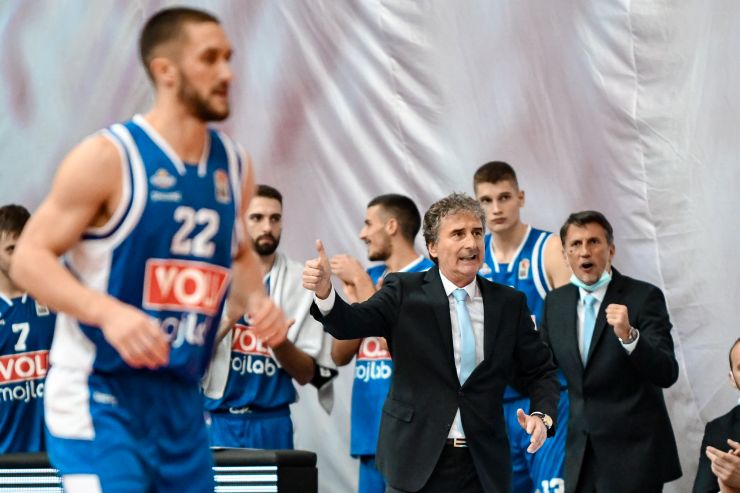 (Photo: ABA League)
2020/21 ABA League 2 Regular Season, Round 2, Wednesday, 11 October, 2020:
Lovćen 1947 - STUDENTSKI CENTAR 64:83 (24:27, 18:21, 11:17, 11:18)
Studentski centar have scored their 2nd win in the 2020/21 ABA League 2 championship after beating their local rivals Lovćen 1947 in Round 2 of the regular season.
The blue-and-whites have had the lead throughout the whole game, while every time Lovćen 1947 would manage to reduce the gap to a single digit, Studentski centar troops would immediately increase he pace and return on a safe distance once again.
The key moment of this game was probably the ending of the 3rd quarter when Lovćen 1947 reduced the gap to 7 points, with 30 seconds left to be played in that period. In the remaining time, Igor Drobnjak scored 5 consecutive points for Studentski centar, including the 3-pointer at the 3/4 buzzer to bring back a double-digit to his team.
Drobnjak was the MVP of the game as he made 19 points and 6 assists this evening, while his overall index rating was 28.
It is also worth mentioning another great performance of Lovćen 1947 player Miloš Popović who scored 25 points and had the overall index rating of 35.