Vladimir Tomašević joins Podgorica
Tuesday, 14. July 2020 at 19:12
ABA 2 newcomers Podgorica added another new player to their 2020/21 roster.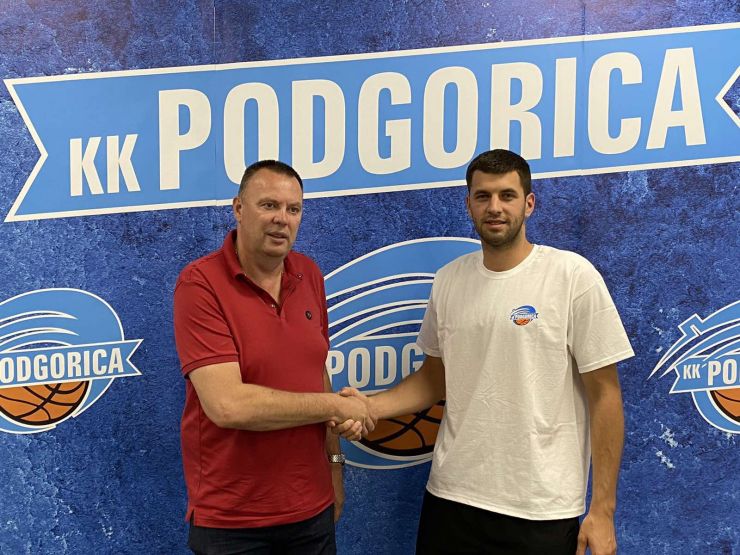 Vladimir Tomasevic (Photo: Podgorica)
After signing contracts with 5 talented players, Podgorica have added another newcomer to their 2020/21 roster. This club announced that it has penned a deal with 27-year old forward Vladimir Tomašević.
Tomašević spent the previous season in Sloboda Tuzla, while he averaged 9 points and 4.4 rebounds per game in the 2019/20 ABA League 2.
Before that, Tomašević played for Ibar Rožaje (2013-2016), Gandia Basquet (2016/17), Ibar Rožaje (2017/18), Jedinstvo Bijelo Polje (2018/19) and Plasencia Extremadura (2018/19).
-----------------
Tomašević u Podgorici
Krilni košarkaš Vladimir Tomašević novi je igrač Podgorice, koja polako sklapa ekipu za izazove u ABA 2 ligi.
Crnogorski košarkaš ima 27 godina, visok je 201cm, a može igrati na pozicijama krila i krilnog centra.
Proteklu sezonu odigrao je u redovima tuzlanske Slobode, za koju je u regionalnom takmičenju nastupio na 22 utakmice (prosječno igrao 20 minuta, postigao 171 poen - za dva 101/63, za tri 13/6, uz 84 skoka).
Prije Slobode Tomašević je sa uspjehom nastupao za Jedinstvo i bio jedan od najboljih igrača tima sa sjevera Crne Gore. U dosadašnjoj karijeri pored Jedinstva nastupao je i za Berane, Ibar, a nastupao je i u Španiji u ekipima Gandije i Plasencia Extramadure.