Rogaška grab a huge away win in Novi Pazar
Wednesday, 22. January 2020 at 16:59
The boys from Rogaška Slatina have made another major step toward the 2020 ABA 2 Playoffs.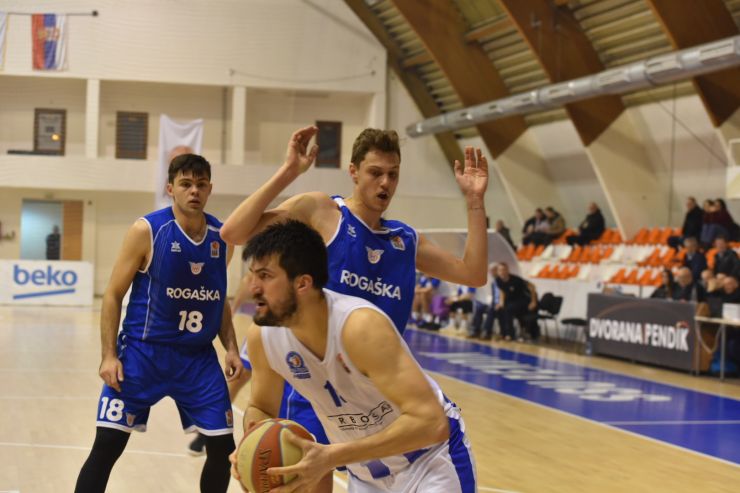 (Photo: Novi Pazar/Senad Zupljanin)
2019/20 ABA League 2 Regular Season, Round 17, Wednesday, 22.1.2020:
Novi Pazar - ROGAŠKA 77:81 (16:21, 19:23, 17:17, 25:20)
Rogaška have made another huge step toward the 2020 ABA 2 Playoffs as they defeated Novi Pazar on the road.
The visitors have been in front throughout the whole match, still they had to make an extra effort to keep their lead in the final minutes. Eventually, one of their most experienced players Miha Fon scored the crucial 2-pointer on 14 seconds before the end to increase the lead of Rogaška to 78:73. After that it was clear that the visitors would leave Novi Pazar with a big road win in their bags.
Rogaška have now improved their overall score to 10-7 and they will spend the night all alone at the 3rd place on the standings. On the other side, Novi Pazar are still in the bottom part of the table with the overall score of 6-11.