Borac prevail over Rogaška on the road
Thursday, 16. January 2020 at 17:06
The boys from Čačak scored another big win in the 2019/20 ABA League 2 regular season.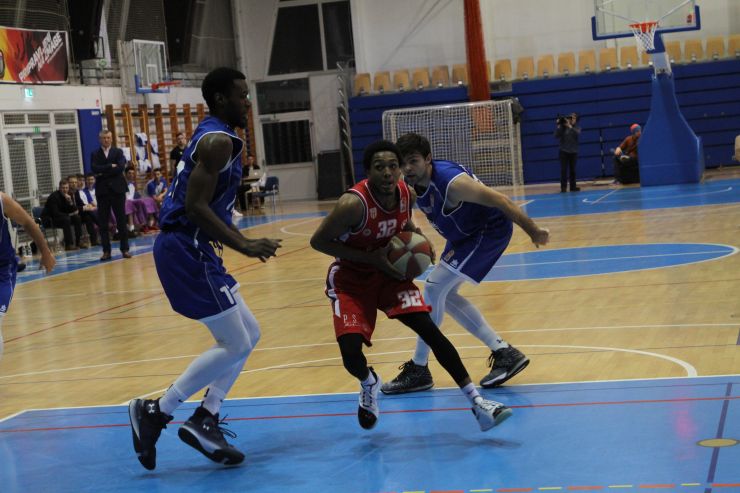 Bryce Tyler Jones (Photo: Rogaska/Borut Fajs)
2019/20 ABA League 2 Regular Season, Round 16, Thursday, 16.1.2020:
Rogaška - BORAC 77:84 (11:19, 21:16, 16:20, 29:29)
Borac have continued marching toward the 2019/20 ABA 2 Playoffs as they defeated Rogaška on the road in this week's match of the round. The current leaders of the championship race have had the lead throughout the whole game, still they had to give their best in the last minutes of the game to stay in front. Rogaška managed to reduce the gap to just 5 points – 73:68 - with minute-and-a-half remaning on the game clock, but then Borac's top scorer in this season Radovan Đoković made the crucial 3-pointer to increase the lead of his team to 76:68.
It must be mentioned that Rogaška's 2nd best scorer in this season Đorđe Lelić had to miss this match due to injury.
Borac now have the overall score of 14-2 and still hold the 1st place on the standings, while Rogaška are placed at the 3rd spot with the overall score of 9-7.