Dynamic VIP PAY grab the win in Novi Pazar
Thursday, 16. January 2020 at 18:01
The Belgrade troops are back in the race for the Playoffs.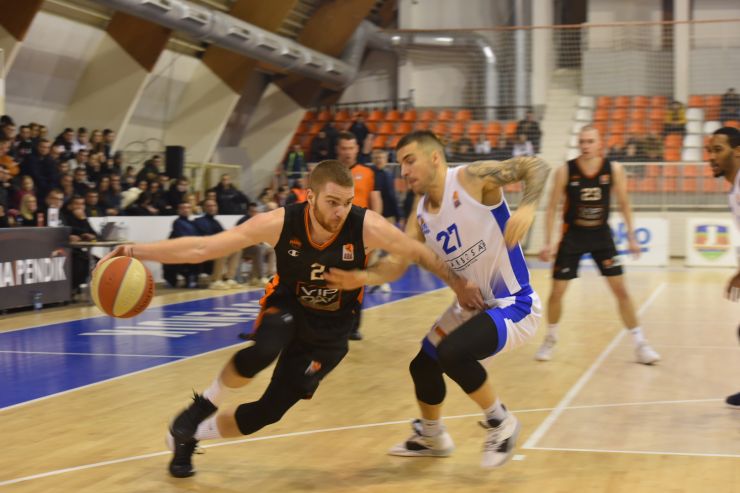 (Photo: Novi Pazar/Senad Zupljanin)
2019/20 ABA League 2 Regular Season, Round 16, Thursday, 16.1.2020:
Novi Pazar - DYNAMIC VIP PAY 69:77 (21:20, 16:25, 17:22, 15:10)
Dynamic VIP PAY are back in the race for the 2020 ABA 2 Playoffs as they defeated Novi Pazar on the road. This was only the 2nd away win for the Belgrade troops in this season, but it has come in a very important moment as Dynamic VIP PAY now have only 2 wins less than the last team in the Playoffs zone.
As far as this game is concerned, only the opening quarter was close and Novi Pazar even had a 1-point lead at the end of it. However, then Dynamic VIP PAY started dominating the court. The away team eventually reached a double-digit lead and had no problems staying in front until the end.