Krka end Zadar's streak and grab an important win
Sunday, 29. December 2019 at 18:00
Krka have beaten Zadar at home in Novo mesto and grabbed their fifth win of the season.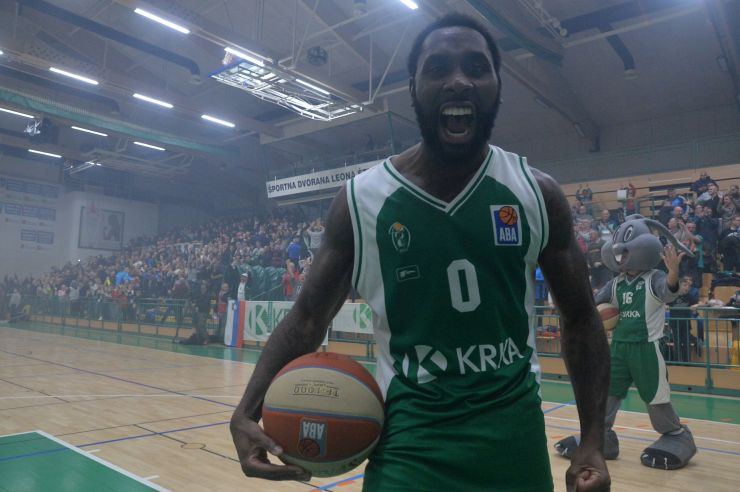 Glenn Cosey (Photo: Krka/Drago Perko/kosarka.si)
ABA League Round 13, Sunday, 29.12.2019:
KRKA - Zadar 76:74 (18:18, 19:17, 20:25, 19:14)
Game recap: Krka have bounced back after four consecutive defeats with a huge win at home in Novo mesto against Zadar. This is their fifth win of the season, which takes them into the middle of the standings and safely away from the danger zone at the bottom. On the other side, Zadar have suffered a defeat after two straight wins grabbed recently and will continue their season with three triumphs on their record.
Key moments: When Ivan Ramljak scored a three-pointer, Krka have entered the last minute of the game with an advantage of 2 points (74:72). In a free-throw ending, these points turned out to be the crucial ones, as Zadar did not manage to get in front anymore. The guests have had a shot for the victory, as Bryon Allen fired from beyond the arc with just a couple of seconds left on the game clock, but he missed and the hosts have grabbed a new pair of points.
Man of the match: Glenn Cosey was Krka's true floor general again this time, as he led the team in scoring with 17 points, while adding 7 assists, 4 rebounds, 1 steal and a valuation of 22 to his stats. He is our man of the match.
Can't trick the stats: With the two sides being similar in terms of the majority of the statistical categories, which is natural having in mind the final score, the one where Krka have significantly prevailed was the 3-point shooting percentage. They were shooting 3-pointers 36% (10/28) and Zadar only 14% (3/22). That might have been crucial for the outcome of the match.