Rogaška win the overtime thriller against Novi Pazar
Tuesday, 05. November 2019 at 18:58
What a game in Rogaška Slatina!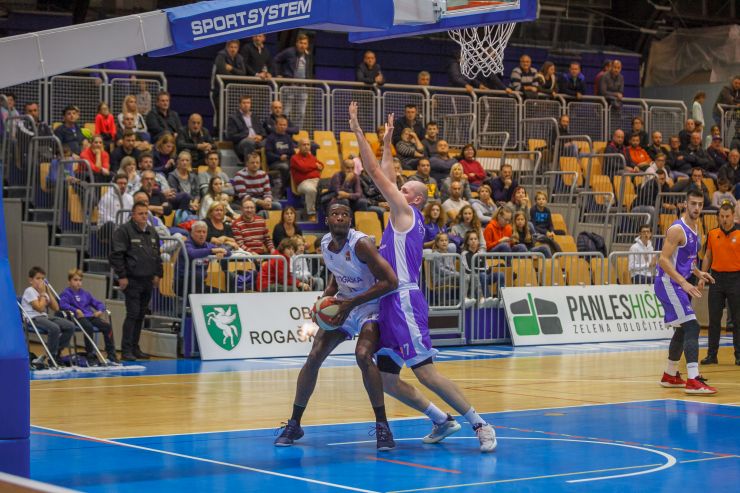 (Photo: Rogaska/Borut Fajs)
2019/20 ABA League 2 Regular Season, Round 6, Tuesday, 5.11.2019:
ROGAŠKA - Novi Pazar 98:97 (17:20, 20:23, 23:22, 27:22, 11:10)
What a game in Rogaška Slatina! Home team Rogaška have defeated Novi Pazar after a thrilling ending!
The hero of the day was Ivan Miličević who firstly scored the 3-pointer in the final moments of the 4th quarter to force overtime, while he then made the game-winning 2 free-throws for Rogaška on 19 seconds before the end. After that, Novi Pazar had a chance to steal the win in the final seconds, but both Nikola Korać and Aleksa Novaković missed their 2-points shots.
It is also worth mentioning the stunning performances made by Tadej Ferme (Rogaška) and Milan Vulić (Novi Pazar). Ferme had 28 points, 4 rebounds and 5 assists, while his overall rating was 32. On the other side, Vulić finished the match with 23 points, 10 rebounds and the overall index rating of 30.
Rogaška now have the overall score of 3-3, while Novi Pazar are at 1-5.