Special night in Sarajevo – Spars host MZT
Tuesday, 19. March 2019 at 10:29
It's the first game of this semifinal series!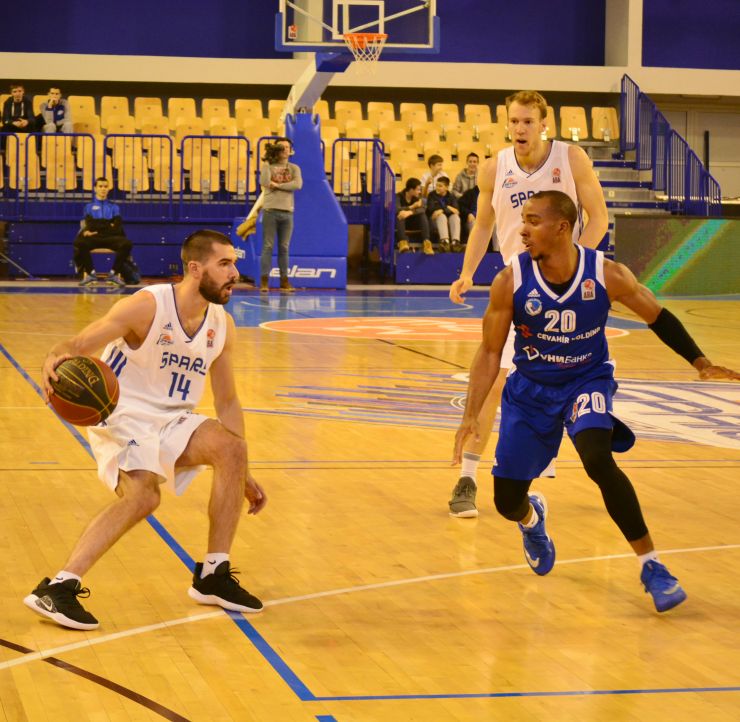 Nemanja Protic (Photo: Spars/Damir Hodzic)
The city of Sarajevo has been waiting for a game like this for too long. Spars will host MZT Skopje Aerodrom on Wednesday evening in Game 1 of the 2019 ABA 2 Semi-Finals.
Spars have managed to seize the 2nd spot in the regular season and it has brought them the home court advantage in the semis. And that advantage is not a small one if you know that Spars suffered only 2 defeats at home court in the entire season. Still, one of those two defeats came against none other than MZT Skopje Aerodrom…
MZT have beaten Spars in both games in the regular season. In Sarajevo they triumphed by 75:71, while last week in the last round of the regular season MZT defeated Spars in Skopje by 93:77.
Now, it is time for the most important duels between these two sides. The first team to score 2 wins will advance to the 2019 ABA 2 Finals.
2019 ABA League 2 Playoffs, Semi-Finals, Game 1, Wednesday, 20.3.2019:
Spars – MZT Skopje Aerodrom (20:00)