Valuable win for the Dragons over Igokea
Monday, 11. February 2019 at 18:00
Petrol Olimpija have beaten Igokea at home in the last game of the ABA League Round 19 and escaped the very bottom of the standings.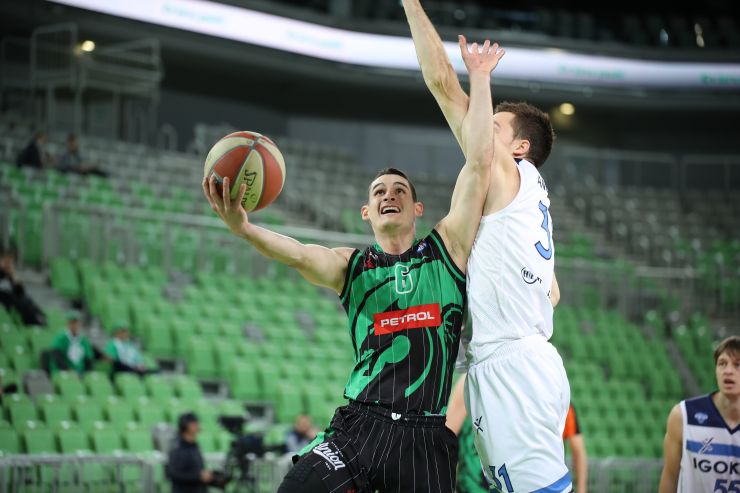 Jan Span (Petrol Olimpija/Ales Fevzer)
ABA League Round 19, Monday, 11.2.2019:
PETROL OLIMPIJA - IGOKEA 92:69 (24:12, 24:21, 26:19, 18:17)
Game recap: Petrol Olimpija fans have a reason for relief after 19th round game against Igokea at home in Stožice Arena. Their favourites have edged out one of the teams that are their direct competition with the goal of escaping the danger zone at the bottom of the standings and they have done it with style. With this victory, Petrol Olimpija are now a win above the very bottom of the ABA League standings with 6 victories and Igokea are in the same position.

Key moments: In the seventh minute of the game, Igokea were still ahead with the score of 12:10, but then the Dragons went on a rampage and made a 24:2 run over the next 6 minutes, which took them ahead with the score of 34:14. This was a point from which there was no return for the guests.

Man of the match: Young gun Luka Šamanić, who just turned 19 exploded in the game against Igokea as he lead his team to the victory with 18 points (he scored all of them in the second half), 8 rebounds, 2 assists, just as many blocks and a valuation of 24. He is our man of the match.
Can't trick the stats: Except the turnovers, Petrol Olimpija were better than Igokea in every single statistical category. Yeah, the stats don't lie.