Round 13 NLB MVP: Rok Stipčević (Krka)
Tuesday, 14. March 2023 at 11:00
We have the NLB MVP of the 13th round of the season and it is Krka player Rok Stipčević, who dominated the court in the game of his team against Zlatibor.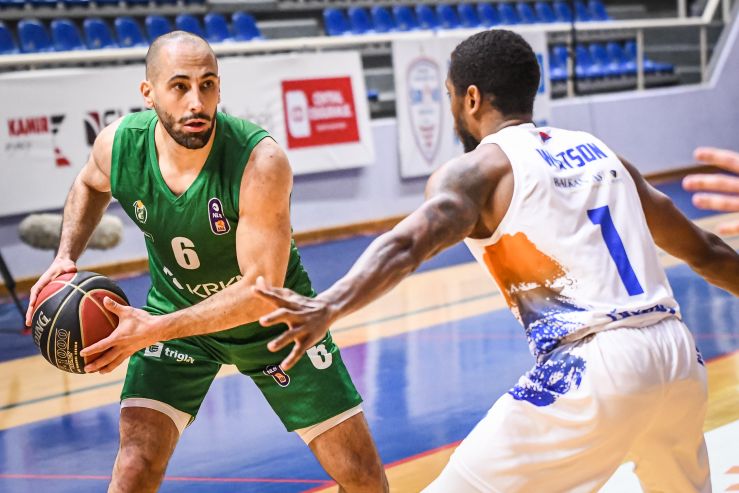 (Photo: ABA League j.t.d./Dragana Stjepanovic)
At the match of the 13th round between Zlatibor and Krka, Rok Stipčević achieved 28 points, 4 rebounds, 6 assists, 5 steals, and a valuation of 31 in less than 31 minutes spent on court.
He had the third-highest valuation of the round, behind only Christian Bradford (Vrijednosnice Osijek) and Marko Tejić (Zlatibor Gold Gondola). However, the fact that Rok Stipčević did not use his stats only to get atop of the statistical categories, but also helped his team win against Zlatibor Gold Gondola, is what earned him the NLB MVP of the Round 13 honour.