Round 5 NLB MVP: Daishon Knight (Široki)
Tuesday, 29. November 2022 at 09:00
We have the NLB MVP of the 5th round of the season and it is Široki player Daishon Knight, who dominated the court in the game of his team against Zlatibor.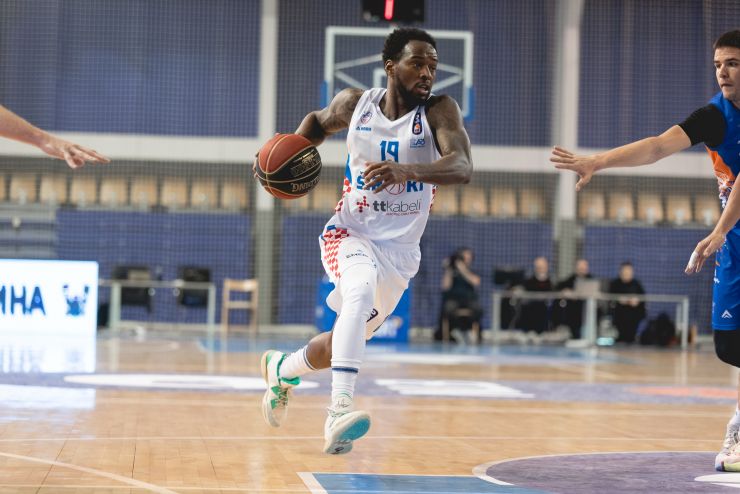 (Photo: Spars Ilidza/Bulend Saciragic)
At the match of the 5th round between Široki and Zlatibor, Daishon Knight achieved 33 points, 5 rebounds, 5 assists, 3 steals and a valuation of 42 in less than 33 minutes spent on court.
He had the highest valuation of the round. However, the fact that Daishon Knihgt did not use his stats only to get atop of the statistical categories, but also helped his team win against Zlatibor, is what earned him the NLB MVP of the Round 5 honour.