Seminar for AdmiralBet ABA League and NLB ABA League 2 referees and supervisors took place in Belgrade
Saturday, 10. September 2022 at 21:01
As part of the preparations for the new season, the seminar for the AdmiralBet ABA League and NLB ABA League 2 referees and the officiating supervisors took place this Saturday morning at the Crowne Plaza hotel in Belgrade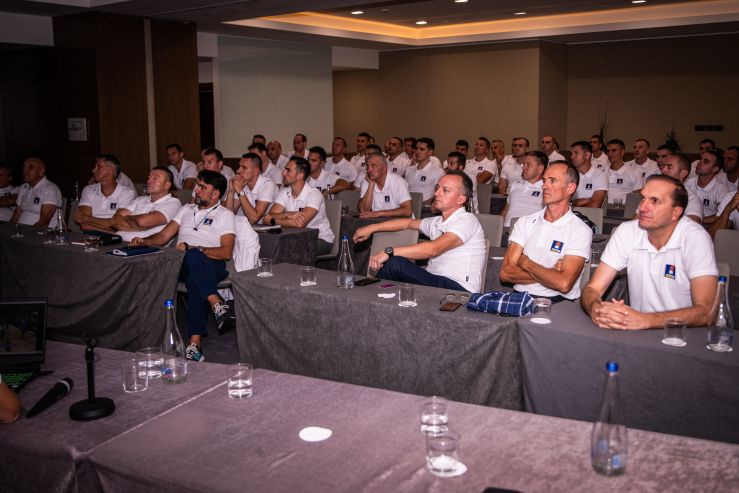 As part of the preparations for the new season, the seminar for the AdmiralBet ABA League and NLB ABA League 2 referees and the officiating supervisors took place this Saturday morning at the Crowne Plaza hotel in Belgrade, with a goal of retaining the high quality of the officiating in the top regional competitions and taking it to an even higher level.
All the referees underwent preseason physicals and were engaged in workshops, discussions and video reviews dealing with rules and the nuances of officiating games at the highest levels. Also, the Referees Commission of ABA League j.t.d used this meeting to introduce the new trends in officiating to the referees.
During the seminar, the referees and the supervisors were addressed by ABA League Director Milija Vojinović and by Euroleague Basketball's Director of Officiating Richard Stokes.
As a lecturer, the special guest at this year's seminar was FMP Meridian head coach Nenad Stefanović.