Round 7 MVP: Strahinja Gavrilović (Mladost MaxBet)
Tuesday, 21. December 2021 at 11:00
We have the MVP of the 7th round of the season and for the third time in a row it is Mladost MaxBet player. It is Mladost MaxBet big man Strahinja Gavrilović, who dominated the court in the game of his team against Rogaška.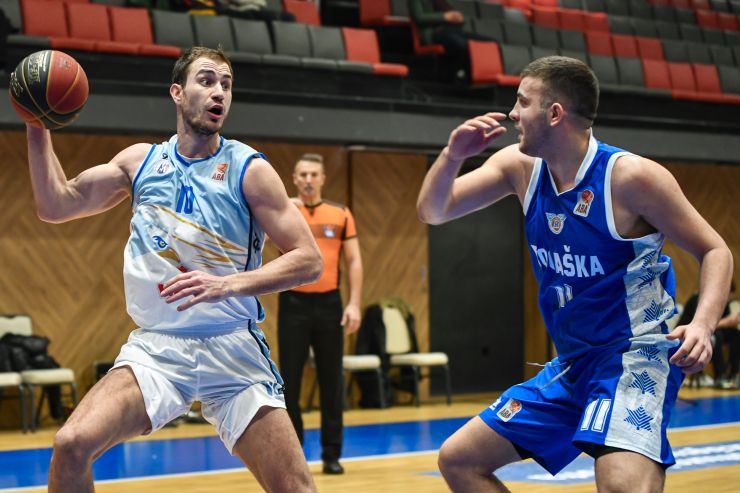 (ABA League j.t.d./Dragana Stjepanovic)
At the match of the 7th round between Mladost MaxBet and Rogaška, Strahinja Gavrilović achieved 45 points, 14 rebounds, 4 assists, 1 steal and a valuation of 66 in less than 36 minutes spent on court.
He had the highest valuation of the round in the ABA League 2. However, the fact that Strahinja Gavrilović did not use his stats to climb atop of the individual rankings, but also helped his team to beat Rogaška, is what earned him the MVP honour.
Check out some fancy plays by Strahinja Gavrilović from the game vs. Rogaška: