Sutjeska pull off a major comeback to beat Rogaška
Tuesday, 12. October 2021 at 21:00
Sutjeska conceded just 26 points in the 2nd half and that defense brought them the win in the match against Rogaška.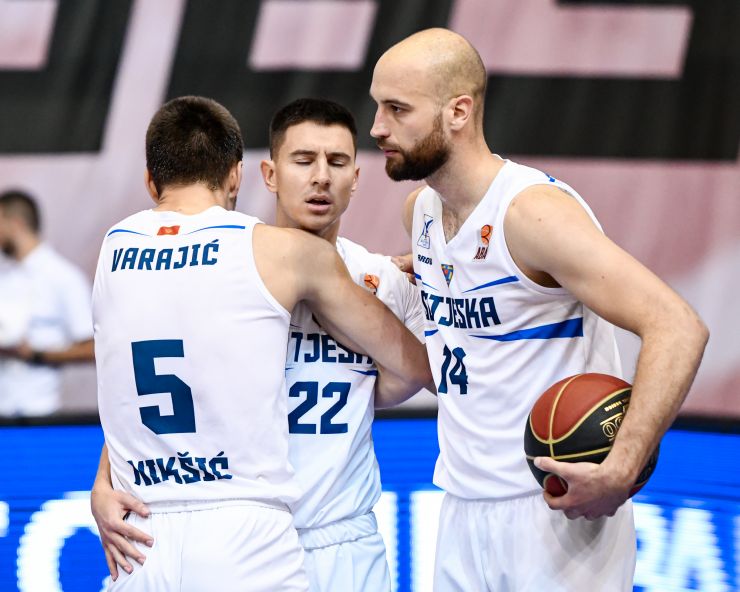 Sutjeska team (Photo: ABA League 2/Dragana Stjepanovic)
ABA League 2 Round 1, Tuesday, 12 October 2021:
SUTJESKA - Rogaška 79:73 (21:20, 16:27, 23:15, 19:11)
Sutjeska have pulled off a major comeback to beat Rogaška in the opening round of the new season. The boys from Nikšić were down by 10 at the halftime - 37:47, but then they conceded just 26 points for the entire 2nd half to grab the important win - 79:73.
In a dramatic ending, Jovan Vojinović was the hero for Sutjeska as he scored the key 3-pointer to put his team in front by 4 – 77:73, just 20 seconds before the end of the game.
The MVP of this match was Sutjeska power forward Vladimir Tomašević who made 26 points and 8 rebounds, while his overall index rating was 32.
On the other side, Terry Armstrong was the top scorer in Rogaška with 20 points.