Nikola Lebo signed with Široki
Tuesday, 23. February 2021 at 10:20
One of the most talented youngsters of the region Nikola Lebo has agreed on a multi-year deal with Široki.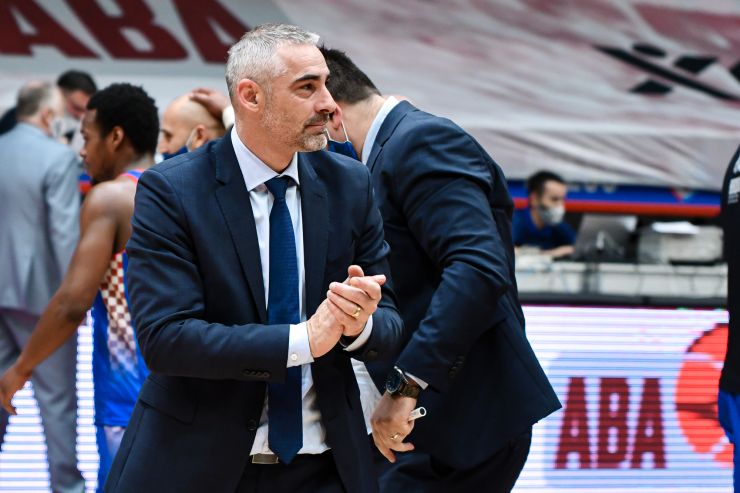 Damir Vujanovic (Photo: ABA League/Dragana Stjepanovic)
Nikola Lebo has started playing basketball at KK Posušje and used to play for his home club until now and also used to play for all of the Croatia National Team youth categories.
Even though he had several offers from abroad he chose to come to Pecara: "I am very happy to have chosen Široki as my new club. There has always been a rivalry between Posušje and Široki, but now a chance has been offered to me to continue my career in a good way, since Široki is a top-level club when it comes to developing young players and I believe in good results. I hope to be able to help my team in every sense and I thank the club for the chance that they have given me."
----------------------
Nikola Lebo potpisao za Široki
Jedan od najtalentiranijih mladih igrača u regiji Nikola Lebo danas je potpisao višegodišnji ugovor sa najuspješnijim sportskim kolektivom u BiH - HKK Široki.
Nikola je ponikao u KK Posušje i igrao za svoj matični klub u Ligi Herceg Bosne, a redovno je sa velikim uspjehom nastupao za sve mlađe kategorije reprezentacije Hrvatske.
Iako je imao inozemnih ponuda odlučio se za klub sa Pecare: "Jako mi je drago što sam izabrao HKK Široki kao svoj novi klub. Uvijek je bilo rivalstvo u mlađim kategorijama između Posušja i Širokog, no sada mi se pružila dobra prilika da nastavim karijeru u dobrom smjeru, jer ipak Široki je vrhunski klub kada je u pitanju rad sa mladima i vjerujem u dobre rezultate. Nadam se da ću pomoći ekipi u svakom smislu i naravno zahvaljujem se klubu na pruženoj prilici."