Đorđe Kaplanović pens deal with Sloboda Tuzla
Sunday, 27. September 2020 at 15:24
The red-and-blacks added a new big guy to their 2020/21 roster.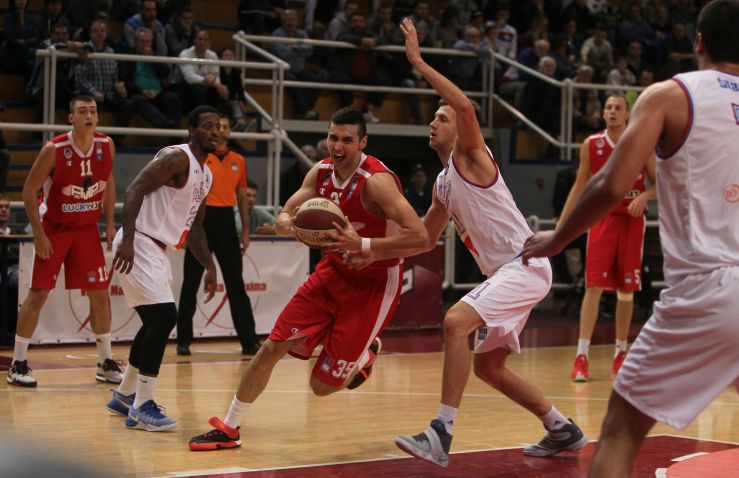 Djordje Kaplanovic (Photo: FMP)
Sloboda Tuzla have completed another transfer as they signed a contract with 25-year-old big guy Đorđe Kaplanović.
Kaplanović spent the previous season in Macedonian team EuroNickel 2005, while ABA League fans remember him from the time he played for FMP and Crvena zvezda mts.
Đorđe Kaplanović will join Sloboda Tuzla trainings on Monday.
-------------------
Centar stigao u Tuzlu - Đorđe Kaplanović potpisao za Slobodu
Dugo očekivana petica pod koševima Mejdana našla je svoj put do Tuzle. U pitanju je 25-godišnji Đorđe Kaplanović rođen u Podgorici, a na pozornicu Mejdana stiže iz Srbije gdje je individualno trenirao i živio.
Visok 210 centimetara nastupao je za FMP i Metalac u dva navrata, a ostali klubovi su Crvena Zvezda, Gdynia, Dinamo Bucuresti i EuroNickel iz Makedonije čiji dres je posljednji nosio. Također, bilježio je nastupe i u dresu mlade reprezentacije Srbije s kojom je osvajao i medalje na Europskim prvenstvima.
Đorđe će se ekipi i redovnim treninzima priključiti od ponedjeljka kada očekujemo i njegove prve dojmove.