Karlo Uljarević reinforced Gorica
Tuesday, 08. September 2020 at 20:43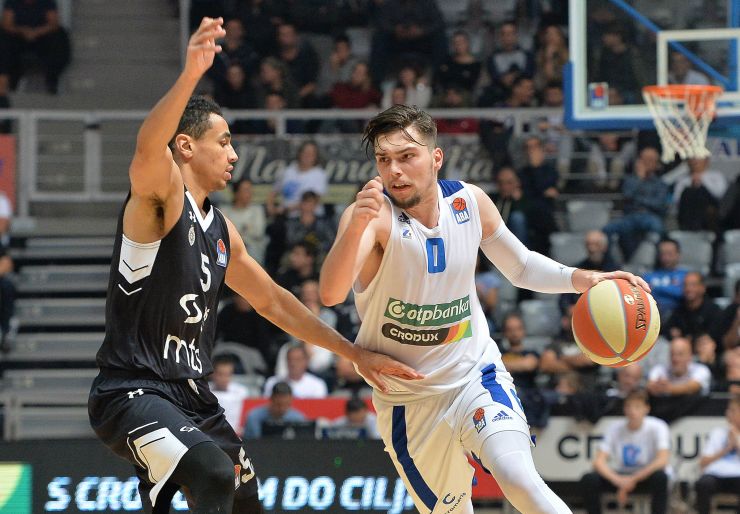 Karlo Uljarevic (Photo: Zadar/Zvonko Kucelin)
After a season spent at Zadar, Karlo Uljarević is coming to Gorica, where it is expected for him to become one of the key players of the team in its first ABA League 2 season.
Karlo started his career at his hometown club Osječki sokol and moved to Zagreb as a 16-year old boy. Between 2014 and 2018 he has been playing for Cibona and then moved to Škrljevo after four years in Zagreb. He spent the last season in Zadar and now he agreed on a 1-year deal with Škrljevo.
"I am happy and satisfied that we have come to the agreement. I have been in contact with coach Sesar ahead of last season as well and then this summer… there has always been a contact, but now we have finally joined, Gorica and myself," Uljarević stated after reaching the agreement with his new club.
----------------------
Karlo Uljarević pojačao Goricu
Karlo Uljarević, doskorašnji igrač Zadra, dogovorio je suradnju s momčadi Gorice, koja će u sljedećoj sezoni po prvi put igrati u Drugoj ABA ligi.
Nakon sezone provedene u Zadru, Karlo Uljarević stiže u Goricu, gdje se očekuje, da će biti jedan od glavnih igrača te momčadi u njenoj prvoj sezoni u Drugoj ABA ligi.
Karijeru je Karlo počeo u rodnom gradu, u Osječkom sokolu, da bi sa 16 godina preselio u Zagreb. Od 2014. do 2018. nosio je dres Cibone, no nakon četiri zagrebačke godine preselio se u Škrljevo. Prošlu sezonu, krnju i prekinutu, proveo je pod zadarskom "pekom", a sad je s Goricom potpisao jednogodišnji ugovor.
"Sretan sam i zadovoljan što je sve dogovoreno. Bio sam u kontaktu s trenerom Sesarom i uoči prošle sezone, i na zimu, pa opet ovog ljeta… Kontakt je stalno postojao, a sad smo se konačno i spojili Gorica i ja," rekao je nakon dogovora o suradnji Uljarević.