Three new players joined Sloboda Užice at the start of training camp
Tuesday, 04. August 2020 at 15:44
Sloboda team have on Monday, with the tests, officially started their training camp for the new season and as of Monday, they are stronger for Andrija Marjanović, Aleksa Stepanović and Jovan Vojinović.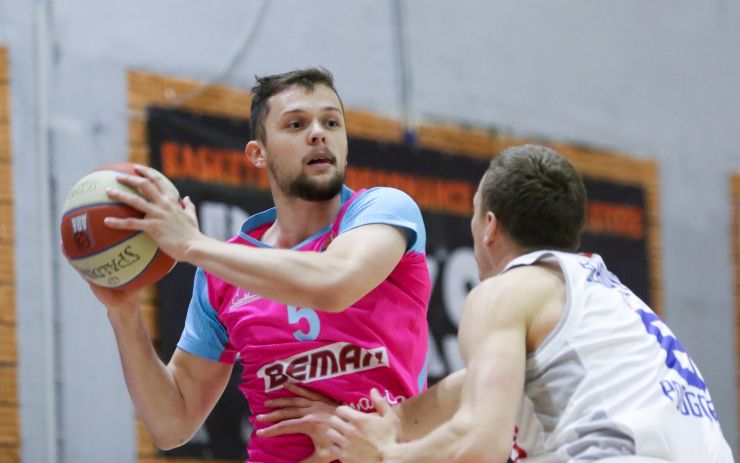 Andrija Marjanovic (Photo: Mega Bemax/Ivica Veselinov)
Užice team is entering the new season with extremely young team, with an average of 20 years of age. However, even though they are debutants in the regional competition, they will not be lacking ambitions, which Sloboda Sports Director, legendary player and long-time basketball worker Ratko Raša Radovanović has confirmed with the following words:
"We have decided to gather and extremely young and talented team, for sure one of the most talented in the region. It's coach Lučić's task and the task of all of us to work hard and to hope for good results, to turn our talent into quality. Recently we have signed with Andrija Marjanović from Mega Bemax, as well as Aleksa Stepanović and Jovan Vojinović from Metalac, that are fitting our project just fine with their talent and youth."
--------------------
Trojica novih igrača pojačala užičku Slobodu na početku priprema
Košarkaši Slobode u ponedeljak su, merenjem i testiranjima, zvanično započeli pripreme za nastupajuću sezonu, a od ponedeljka dalje su jači i za novajlije Andriju Marjanovića, Aleksu Stepanovića i Jovana Vojinovića.
Užičani u novu sezonu ulaze sa izuzetno mladim timom čiji je prosek oko 20 godina, međutim, iako su debitanti u regionalnom takmičenju, ambicija neće nedostajati što je potvrdio i sportski direktor Slobode, legendarni košarkaš i dugogodišnji sportski radnik Ratko Raša Radovanović rekavši:
"Odlučili smo da ove godine okupimo izuzetno mladu i vrlo talentovanu ekipu, sigurno jednu od najtalentovanijih u regionu. Na treneru Lučiću i na svima nama u klubu je da "zasučemo rukave" , radimo posvećeno i vredno, i da se nadamo dobrim rezultatima, odnosno, da neosporni talenat koji posedujemo velikim radom pretvorimo u kvalitet. Nedavno smo potpisali Andriju Marjanovića iz Mege, kao Aleksu Stepanovića i Jovana Vojinovića iz Metalca, koji se svojim talentom i mladošću uklapaju u naš projekat."