Bogdan Bojić is the new member of Sloboda Tuzla
Wednesday, 29. July 2020 at 17:20
21-year old Bogdan Bojić is a new player in the black and red yersey. Former Budućnost VOLI player has been playing for Sutjeska last season. He also use to be a member of the U20 Montenegro national team.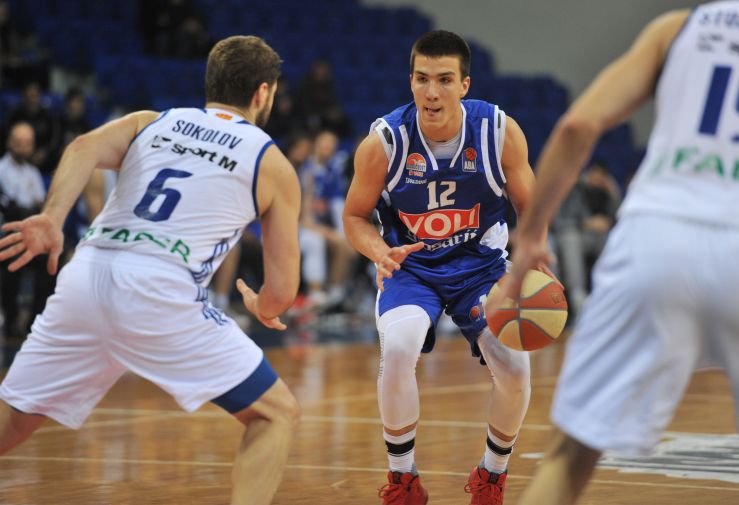 Bogdan Bojic (Photo: Buducnost VOLI)
"I am happy to arrive in such a big club with such a rich basketball tradition. Also, I am satisfied to get the ability to work with a coach that is such a huge name in the basketball Europe, such as Damir Mulaomerović. I hope to warrant the trust and demonstrate my value," new member of Sloboda shortly stated.
Bogdan Bojić used to be a member of the championship-winning Budućnost VOLI team, that became ABA League champions in 2018 and he has been therefore playing in both the ABA League and the EuroCup before. Playing for Sloboda will be the first time for the young player of Nikšić to test his abilities abroad.
--------------------
Bogdan Bojić novi član Slobode
Novi igrač u crveno-crnom dresu je 21-godišnji Bogdan Bojić. Bivši je igrač Budućnosti iz Podgorice, a u prošloj sezoni nastupao je za Sutjesku. Bojića također pamte i po dresu mlade reprezentacije Crne Gore s kojom je izborio nastup u A diviziji.
"Sretan sam što dolazim u tako veliki klub sa bogatom košarkaškom tradicijom. Također, veliko mi je zadovoljstvo što ću imati priliku da sarađujem sa trenerom koji je veliko košarkaško ime u Europi, Damirom Mulaomerovićem. Nadam se da ću opravdati očekivanja i pokazati koliko vrijedim", kratko je izjavio novi član Slobode.
Bojić je bio član šampionske ekipe Budućnosti VOLI u ABA Ligi iz 2018. godine, a na velikoj košarkaškoj sceni se u dresu ekipe iz Podgorice iskazao već u spomenutoj ABA Ligi, ali i u okviru Eurocupa. Mladi Nikšićanin sada će se oprobati van granica svoje domovine.