Durmo reinforced Sloboda
Thursday, 23. July 2020 at 15:43
Sloboda Tuzla enters the new season strengthened by Ibrahim Durmo.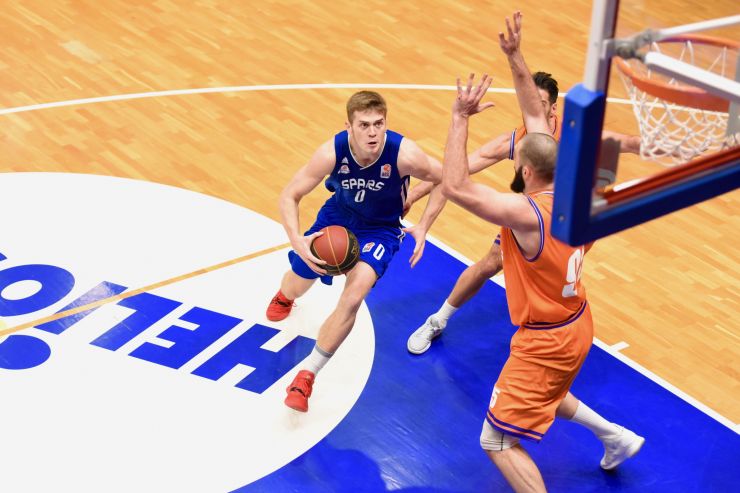 Ibrahim Durmo (Photo: Helios Suns/Gasper Papez)
Sloboda Tuzla has agreed on a 1-year cooperation with Ibrahim Durmo, born on 15.1.1997 in Zenica.
Ibrahim is 200 cm tall and covers both positions 4 and 5. In the previous seasons, he has been playing for Čelik of Zenica, Spars of Sarajevo and Prievidza of Slovakia.
---------------------
Durmo pojačao Slobodu
Sloboda Tuzla u novu sezonu ulazi jača za Ibrahima Durma.
OKK Sloboda Tuzla je potpisala jednogodišnji ugovor sa Ibrahimom Durmom, rođenim 15.01.1997. godine u Zenici. Ibrahim je visok 200cm, a igra na pozicijama 4 i 5. U prethodnim sezonama je igrao za Čelik iz Zenice, Spars iz Sarajeva i Prievidzu iz Slovačke.