Split grab a huge away win in Domžale
Thursday, 05. March 2020 at 17:59
Split are now just a win away from finishing the regular season at the 2nd place on the standings!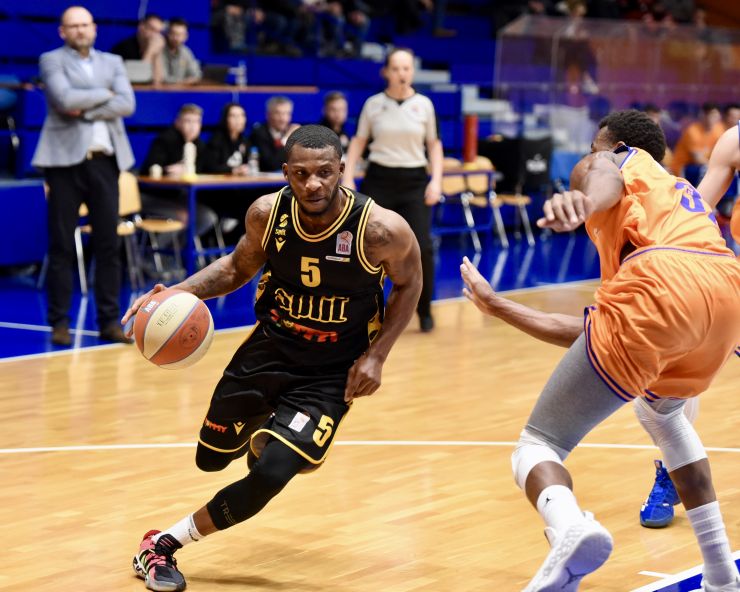 James Earl Washington III (Photo: Helios Suns/Gasper Papez)
2019/20 ABA League 2 Regular Season, Round 21, Thursday, 5.3.2020:
Helios Suns - SPLIT 75:89 (22:22, 21:24, 24:27, 8:16)
Split have made another huge step toward the 2020 ABA League 2 Playoffs as they defeated Helios Suns on the road. The Yellow crew now have the overall score of 12-9 and if they beat Široki at home court next week in the last round of the regular season they will seal their spot in the Playoffs.
On top of that, if Split win the the next game they will finish the regular season at the 2nd spot, which means that they would have a home-court advantage in the semi-finals.
On the other side, by losing this game Helios Suns have stayed without chances of reaching the 2020 ABA 2 Playoffs.
Split's hero in Domžale was Pavle Marčinković, who made a double-double performance with 15 points and 12 rebounds. His overall index rating was 26.