Spars Realway clinch the 2020 BiH National Cup trophy
Sunday, 16. February 2020 at 19:14
Historic day for Spars Realway!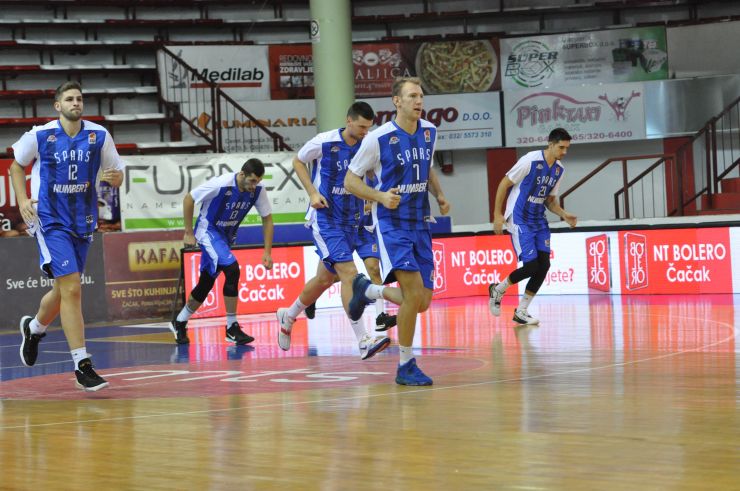 Spars team (Photo: Borac/Dusko Radisic)
Spars Realway have won the 2020 Bosnia & Herzegovina National Cup after beating ABA 1 side Igokea in the final by 93:85. Spars Realway have therefore won the 1st ever trophy in club's history!
There were not a lot of people who believed that the boys from Sarajevo can upset Igokea in the Cup Final, especially because Spars Realway have had a really turbulent season. But, the players led by head coach Nedim Džemić did believe that they can write history this Sunday evening.
Spars Realway have had the lead throughout the whole match and they managed to withstand big pressure in the 4th quarter when Igokea reduced the gap to just 3 points – 86:83. In the last 4 minutes of this game, Spars Realway made the crucial 7:2 run to seal the historic win.
BiH National Cup Final, Sunday, 16.2.2020:
SPARS – Igokea 93:85 (31:22, 22:27, 25:16, 15:20)
Kamenjaš 19, Strong & Đekić 18 | Evans 26, Ilić 14.