Who will escape the danger zone? Krka or Cibona?
Friday, 31. January 2020 at 11:00
On Saturday night, Krka will be hosting Cibona at home in Leon Štukelj Sports Hall, Novo mesto in the game, that will give us many answers ahead of the final part of the ABA League Regular Season.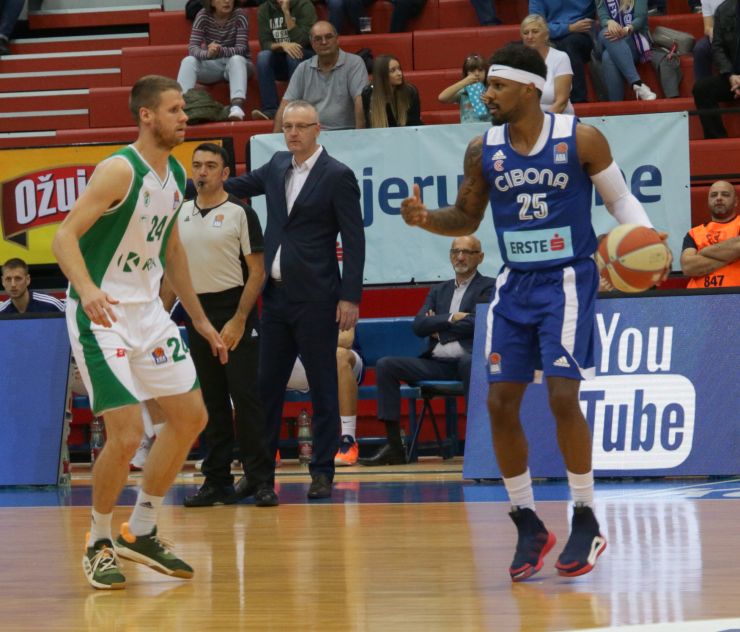 Shane Gibson (Photo: Cibona/Ivan Santro)
ABA League Round 18, Saturday, 1.2.2020:
Where? Leon Štukelj Sports Hall, Novo mesto
Where? 17:00
Story of the game: An important clash is coming up in Novo mesto for Krka and Cibona, as the two sides from the lower half of the ABA League standings will battle for a new victory, which will take the winning side out of the danger zone near the bottom of the standings, at list for the time being.
Currently, Krka are two wins above the last placed Zadar and Mega Bemax, while Cibona are one win above the last two teams. It's evident how important winning would be for either of the two squads before the final four rounds of the regular season.
Both teams are not in a perfect shape currently, as they are heading into the game after two straight defeats each. And while Krka have won two of their last five games, Cibona have won one.
Looking at tradition isn't too helpful when predicting the outcome of the clash, as the two sides have met 13 times in Novo mesto in the history of the regional competition. While Cibona have prevailed seven times, Krka have won six times.
It will be necessary to watch the game and find out how it would end. Anything else would only be speculations.
Match-up in focus: It's Glenn Cosey against Shane Gibson! The effectiveness of both point guards might be crucial for the outcome of the game. It was evident last round in Belgrade how important Glenn Cosey is for Krka's game, as he got injured and Krka suffered a blowout defeat to Mega Bemax. The point guard of Novo mesto is currently the top scorer and passer of his team, averaging 16.9 points and 4.6 assists per game this season in the ABA League. On the other side, Gibson is the third at Cibona's end in both scoring and passing with 11.3 points and 4.4 assists made per game.
Head to head in the regional league: In total 9:17; In Novo mesto 6:7.