Partizan NIS score their 8th consecutive win by beating FMP on the road
Saturday, 18. January 2020 at 18:59
The black & white winning streak keeps running.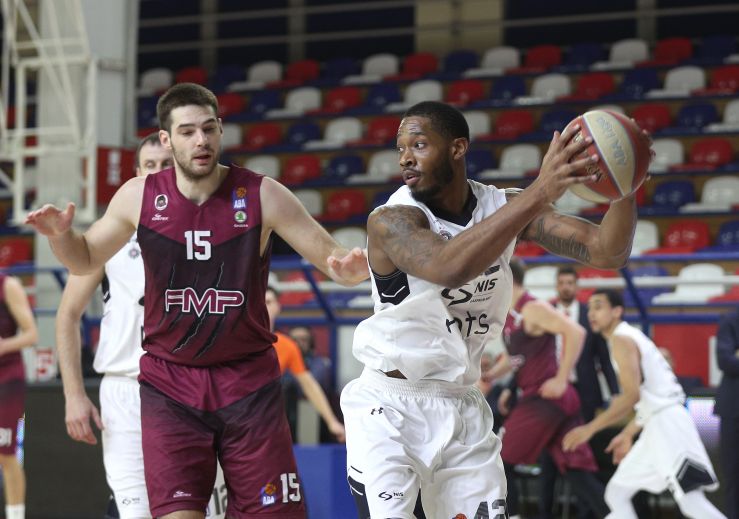 William Mosley (Photo: FMP)
ABA League Round 16, Saturday, 18.1.2020:
FMP – PARTIZAN NIS 57:87 (6:18, 15:18, 20:23, 16:28)
Game recap: Partizan NIS will remain all alone at the top of the standings after Round 16 of the 2019/20 ABA League regular season as they defeated FMP on the road this Saturday evening. The black & whites have therefore extended their winning streak which now stretches to 8 games in the regional league.
This match was very special for Novica Veličković who became the player with the most games played for Partizan NIS in the club's history. Counting today's match, Partizan NIS captain Novica Veličković has made 472 appearances in the black & white jersey.
Key moments: Partizan NIS made a flying start as they were up by 24:8 already at the start of the 2nd quarter. Still, by making a 13:0 run FMP squad managed to reduce the margin to just 3 points – 24:21, but the home team did not come any closer. The visitors responded by making a 12:0 run in the remaining 3 minutes of the 2nd quarter to escape on a 15-point lead at the halftime – 36:21. Partizan NIS have kept a double-digit lead until the end.
Man of the match: Corey Walden was a true leader of Partizan NIS this evening. The American guard stepped up for his team and finished the match with 13 points and 10 rebounds. His overall index rating was 21.
Can't trick the stats: Partizan NIS had 42 rebounds in this match, while on the other side FMP had 24. Simply, the black & whites played with a lot more energy than their rivals tonight.