Big derby game coming up in Zagreb
Thursday, 09. January 2020 at 11:00
It's always dramatic when the two powerhouses of Croatian basketball meet in a local derby. It is expected to be no different this time, as they will be meeting in Dražen Petrović Arena in Zagreb.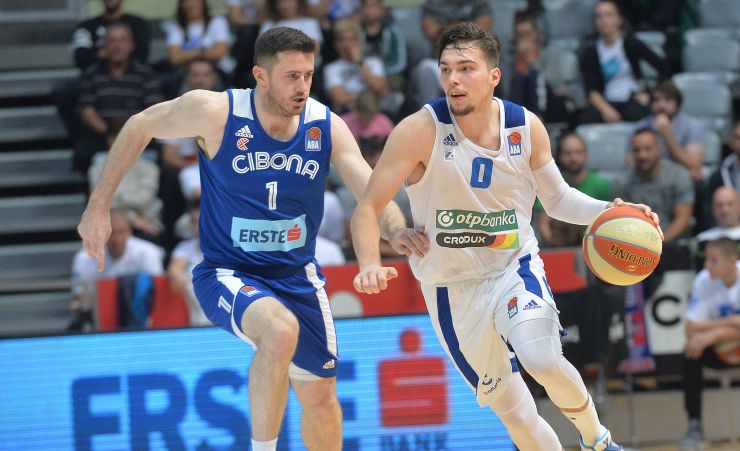 Karlo Uljarevic (Photo: Zadar/Zvonko Kucelin)
ABA League Round 15, Friday, 10.1.2020:
Where? Dražen Petrović Arena, Zagreb
Where? 20:00
Story of the game: One of the most important big local derbies of Cibona and Zadar over the past couple of years is coming up, as the two powerhouses are about to beet in Zagreb.
With eight rounds to go in the regular season of the ABA League, both of the mentioned squads are separated from Mega Bemax in the last place by only one victory, so winning in the derby game would also mean to be rescued to the safe zone, away from the bottom.
How are the odds looking right now? While Cibona are in a five games long winless streak, Zadar have won their last game against Mega Bemax and have also won three of their five last games.
On the other side, what goes in Cibona's favour is the advantage of the home court, as they have beaten Zadar 11 times out of their 17 games so far played in Zagreb in the regional competition.
How will it turn out this time?
Match-up in focus: Shane Gibson against Bryon Allen! The two Americans are about to have their own show in Zagreb, as both of them are the first names of their teams. While Gibson is the second best scorer and third best passer of Cibona with an average of 11.4 points and 2 assists per game, Allen is currently the top scorer of Zadar with 19.5 points and 2.2 assists per game.
Head to head in the regional league: In total 15:20; In Zagreb 11:6.