Can Krka bounce back against red hot Zadar?
Saturday, 28. December 2019 at 11:59
On Sunday night, Krka will be hosting Zadar at home in Leon Štukelj Sports Hall in Novo mesto.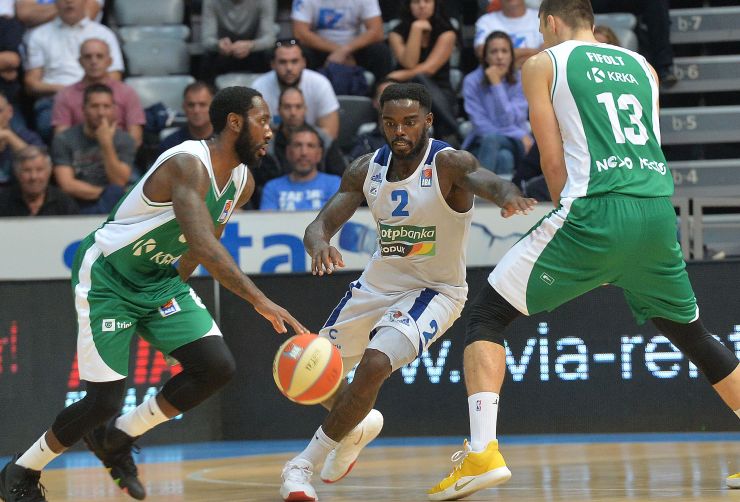 Glenn Cosey (Photo: Zadar/Zvonko Kucelin)
ABA League Round 13, Sunday, 29.12.2019:
Where? Leon Štukelj Hall, Novo mesto
Where? 18:00
Story of the game: When the two sides met for the first time this season, Krka have been returning home from Višnjik victoriously. However, lots has changed since then. Both teams have made a change at their benches. While Vladimir Anzulović replaced Simon Petrov at the head coach position at Krka, Danijel Jusup replaced Ante Nazor in Zadar.
And while Krka have lost four games in a row recently, Zadar have now won 2 in a row and no less than 3 in their last five games. And those were not any games. The Dalmatians have knocked down Cedevita Olimpija, Crvena zvezda mts and Budućnost VOLI, three teams aiming at nothing else than Playoffs! That speaks enough about their capabilities at the given moment.
However, all three triumphs, that Zadar have grabbed this season have come in front of their home crowd in Krešimir Ćosić Arena in Višnjik. Is now the time for their first away victory? Let's watch the game and find out!
Match-up in focus: Glenn Cosey against Bryon Allen! The two Americans will go face to face on Sunday night and both of them are currently the top scorers of their teams. While Cosey is averaging 17 points, while dishing out 4.3 assists per game, Bryon Allen is having 19.2 points and 2 assists per game. Who will be more efficient this time?
Head to head in the regional league: In total 15:8; In Novo mesto 7:4.