Široki score a very valuable home win against Helios Suns
Wednesday, 18. December 2019 at 16:52
The boys from Široki Brijeg made a major step toward the Playoffs.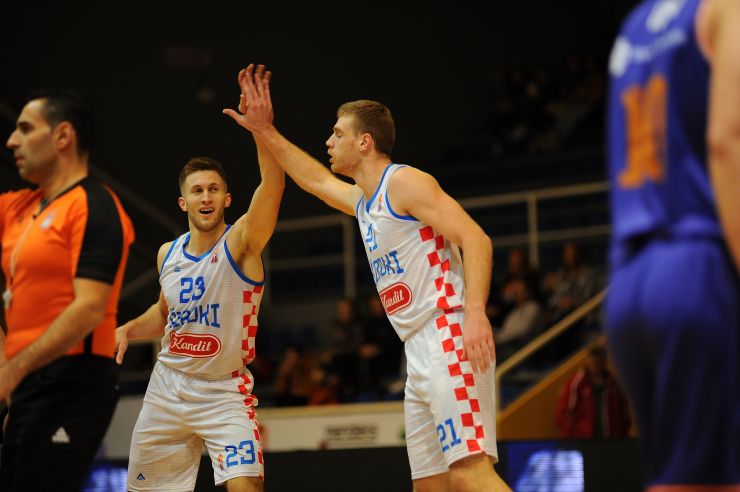 (Photo: Siroki/Domagoj Ledic)
2019/20 ABA League 2 Regular Season, Round 12, Wednesday, 18.12.2019:
ŠIROKI - Helios Suns 75:58 (26:21, 15:16, 22:11, 12:10)
Široki have scored a very valuable home win as they defeated Helios Suns in a direct battle for the ABA 2 Playoffs. What is also very important for Široki is that they managed to defeat Helios Suns by more than 14 points, which means that they now have a better head-to-head score against the team from Domžale. And that might make the difference at the end of the regular season.
This was a true team win for the boys from Široki Brijeg. They had 5 players with 10+ points, while the best out of best was Dario Drežnjak who finished this match with 19 points and 9 rebounds.
In the away team Blaž Mahkovic was the top scorer with 15 points.
Široki now have the overall score of 7-5, while Helios Suns are at 6-6.