Cedevita Olimpija beat Krka in a local derby in Stožice
Sunday, 15. December 2019 at 20:00
In the big local derby, first of the season between the two squads, Cedevita Olimpija have prevailed over Krka at home in Stožice Arena.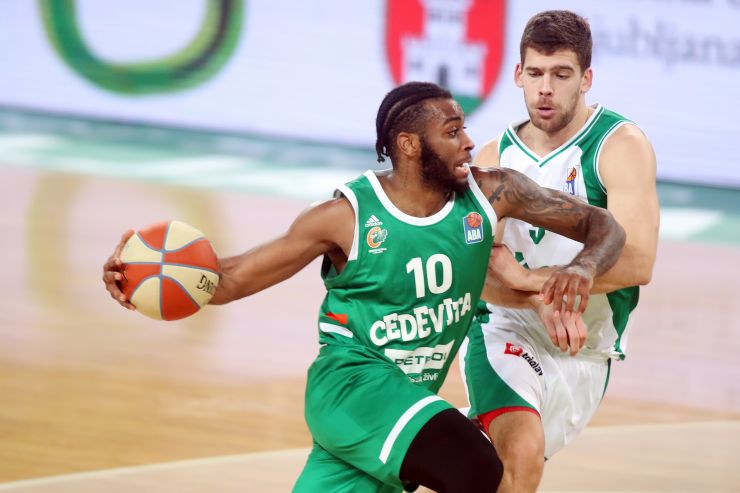 Codi Miller-McIntyre (Photo: Cedevita Olimpija/Ales Fevzer)
ABA League Round 11, Sunday, 15.12.2019:
CEDEVITA OLIMPIJA - Krka 72:56 (13:15, 27:16, 18:15, 14:10)
Game recap: In the first local derby of the season, Cedevita Olimpija have prevailed over Krka at home in Stožice Arena in Ljubljana and will be keeping their second place in the standings at the half of the ABA League Regular Season. This is the eighth win of the season for the Dragons of Ljubljana. On the other side, Krka will be continuing their season in the regional competition with four triumphs on their record, in the lower half of the standings.
Key moments: Krka have started the game better than the hosts and were ahead by 2 points at the end of the first quarter, but already in the next one, the hosts have turned things completely around and have led by 9 points at the big break. In the remainder of the clash, they continued to cruise towards their win and Krka did not manage to threaten their lead anymore.
Man of the match: Mikael Hopkins shined for the winning side of Cedevita Olimpija, as he had 15 points, 12 rebounds, 1 assist, steal and block each and a valuation of 22. He is our man of the match!
Can't trick the stats: Cedevita Olimpija have been better than Krka in rebounding, field goal percentage and asssits. Quite enough to grab a victory!