Stojanovski shines as MZT Skopje Aerodrom down Split at home court
Tuesday, 05. November 2019 at 17:54
The boys from Skopje are back on the winning track.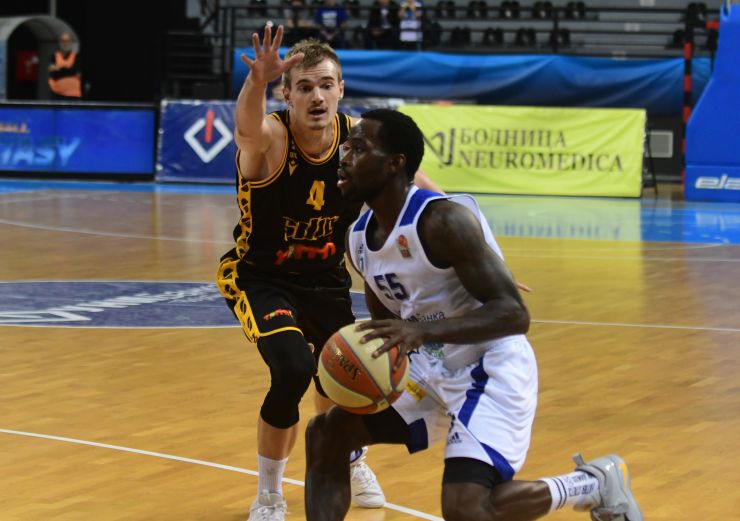 Jabarie Hinds (Photo: MZT Skopje Aerodrom/Petr Stojanovski)
2019/20 ABA League 2 Regular Season, Round 6, Tuesday, 5.11.2019:
MZT SKOPJE AERODROM - Split 70:64 (15:14, 12:20, 20:13, 23:17)
MZT Skopje Aerodrom have returned on the winning track after beating Split at home court. The boys from Skopje have therefore improved their overall score to 5-1, while Split, who is still winless on the road, have dropped to 3-3.
The hero of this match was MZT Skopje Aerodrom shooting guard Damjan Stojanovski. He scored 24 points, had 6 rebounds and the overall index rating of 27, while his 4 points in the last minute gave the home team the decisive push toward the win.
With just 30 seconds left on the game clock, MZT Skopje Aerodrom were up by two points – 66:64, while then Stojanovski made the crucial jumper for 68:64. On the other side of the court Split missed the 3-point shot, while Stojanovski then scored both free throws to make the final score – 70:64.