Hrvoje Vlašić replaces Krunoslav Krajnović
Monday, 28. October 2019 at 13:16
Krunoslav Krajnović is no longer Široki head coach.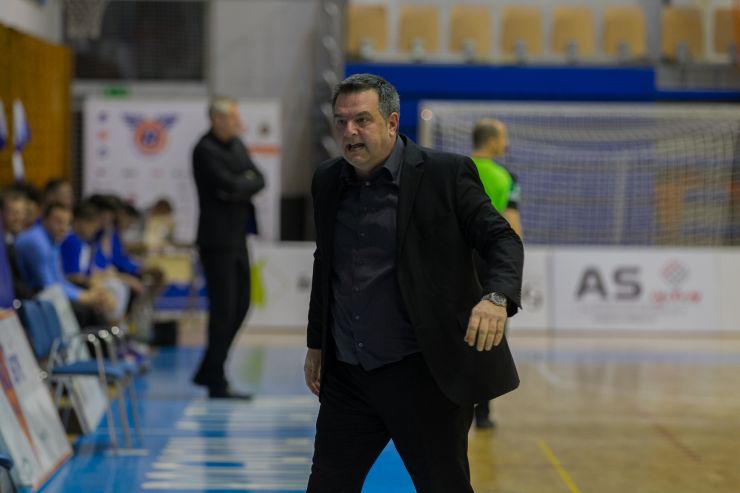 Hrvoje Vlasic (Photo: Rogaska)
Krunoslav Krajnović has led Široki Brijeg squad officially in seven ABA League 2 games and BiH national championship and achieved four wins and three defeats.
The new Široki head coach is Hrvoje Vlašić. Hrvoje is coming back to Pecara after ten years and with his new team he conquered BiH National Championship in the 2008/09 season. He used to coach Zadar, Jolly, Zrinjski, Čapljina and Posušje as well in his coaching career.
Vlašić will sit on Široki bench again for the first time in the 5th round of the ABA League 2.
--------------------
Hrvoje Vlašić umjesto Krunoslava Krajnovića
Krunoslav Krajnović više nije trener Širokog.
Krajnović je momčad iz Širokog Brijega službeno vodio sedam utakmica u ABA ligi 2 i Prvenstvu BiH, te ostvario četiri pobjede i tri poraza.
Novi trener Širokog koji će voditi momčad u nastavku sezone je Hrvoje Vlašić. Hrvoje se tako nakon deset godina vraća na Pecaru, a s njegovom novom momčadi ima osvojeno Prvenstvo BiH u sezoni 2008/2009. U karijeri je još vodio Zadar, Jolly, Zrinjski, Čapljinu, Posušje…
Vlašić će momčad voditi već protiv Lovćena u 5.kolu ABA lige 2.