Mert Akay moves from EuroLeague to Dynamic VIP PAY
Thursday, 10. October 2019 at 18:28
U20 Turkey international Mert Akay, one of arguably the most talented European players, has signed with Dynamic VIP PAY.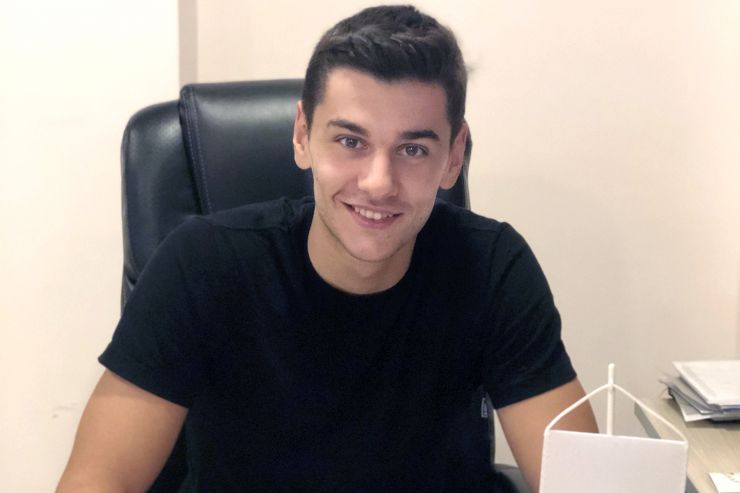 (Photo: Dynamic VIP PAY)
Mert Akay has 19 years of age, 196 cm and covers the point guard position. He has undergone the preseason with the squad of Dynamic VIP PAY. He spent the last season with Darussafaka, for which he averaged 11 minutes and 3 points per game in the EuroLeague.
"I wish to point out that I am extremely happy at Dynamic VIP PAY. Even though it is a young club, there is a family atmosphere present within the club and I feel great. Except of my teammates, that have helped me a lot, head coach Miro Alilović was one of the main reasons for me to come to Belgrade. His experience with developing players means a lot to me and I believe that this is the way, through which I would make my goal come true – to play basketball at the highest European level. Our goal is to finish the season at the top of the standings both in the domestic and regional league and to make ourselves and our crowd enjoy our games. I wasn't sure how I would adapt to Belgrade, but it was fast. The city is beautiful, it's like a smaller version of Istanbul and I am happy to be here," Akay told.
----------------------
Mert Akaj iz Evrolige u Dinamik
Ugovor sa Dynamicom VIP PAY potpisao je mladi reprezentativac Turske Mert Akaj, jedan od najtalentovanijih mladih evropskih igrača.
Mert ima 19 godina, visok je 196cm i igra na poziciji plejmejkera, a pripremni period je prošao sa Dinamikom. Prošle godine je nastupao za tursku Darušafaku, gde je u okviru Evrolige beležio prosečno 11 minuta po meču uz 3 poena po utakmici.
"Želim da istaknem da sam jako srećan što sam u Dinamiku. Iako je Dinamik mlad klub, prisutna je porodična atmosfera i osećam se odlično. Osim mojih saigrača koji su mi dosta pomogli, trener Miro Alilović je jedan od glavnih faktora zbog kojih sam odlučio da dođem u Beograd. Njegovo iskustvo u razvoju igrača mi puno znači i mislim da ću tako najbolje ostvariti svoj cilj – igranja košarke na najvišem nivou u Evropi. Naš cilj je da sezonu završimo na vrhu tabele u domaćoj i regionalnoj ligi, kao i da igramo košarku kojoj ćemo uživati i mi i publika. Nisam bio siguran kako ću se adaptirati u Beogradu, ali sam se jako brzo navikao. Grad je veoma lep, kao manja verzija Istambula i presrećan sam što sam ovde," izjavio je Akaj.