Zadar win the thriller against MZT and force Game 3 in the 2019 ABA Qualifiers
Tuesday, 23. April 2019 at 20:02
What a game in Skopje!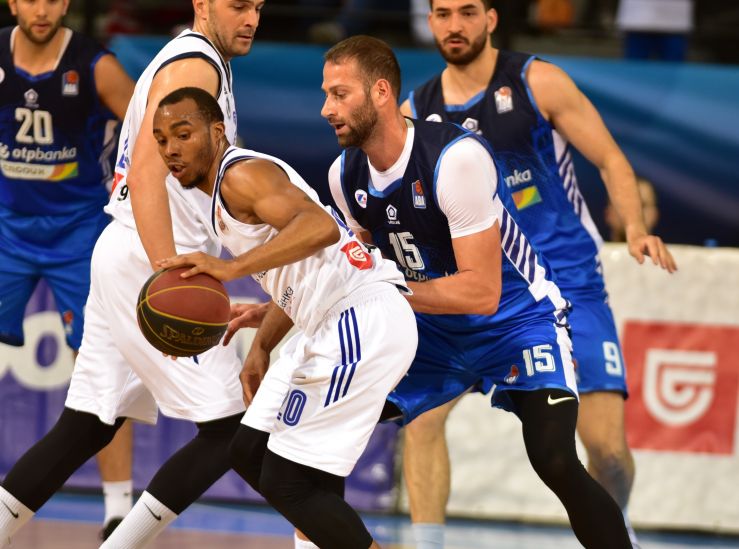 Lester Medford (Photo: MZT Skopje Aerodrom/Petr Stojanovski)
ABA League Qualifiers, Round 2, Tuesday, 23.4.2019:
MZT Skopje Aerodrom - ZADAR 77:78 (23:18, 20:17, 15:21, 19:22) *1-1 in victories
Game recap: What a game in Skopje! Zadar pulled off a stunning comeback against MZT Skopje Aerodrom in Game 2 of the 2019 ABA Qualifiers and leveled the score in the series to 1-1! This means that everything will be decided in Game 3, which is scheduled for April 30 in Zadar.
Whoever wins that match will qualify for the 2019/20 ABA League season.
Key moments: Everything seemed over for the visitors at the start of the 2nd half. MZT Skopje Aerodrom have increased their lead to 51:37, but Zadar's troops did not surrender. Instead, they significantly improved their defense and started melting the lead of their rivals. Zadar were down by just 1 point at the end of the 3rd quarter, while they took over the lead in the middle of the last quarter. But, it was just the beginning of a thrilling finish.
Zadar went up by 6 points on 2 minutes before the end – 77:71, while MZT Skopje Aerodrom responded with 5 points in a row and reduced the gap to 77:76, with just 15 seconds remaining on the game clock. Zadar's center Luka Žorić then made just 1 out of 2 free throws for 78:76, while on the other side of the court MZT's best player this evening James Woodard got fouled and had two free throws to tie the score. He made the first one – 78:77, then he missed the second one, but the ball bounced off the hands of Luka Žorić and ended out of bounds. MZT Skopje Aerodrom had one last chance to win this match. James Woodard received the ball, he had 7 seconds to score, but his buzzer-beating 2-pointer was not good. Woodard missed the shot and Zadar won the game.
Man of the match: Mario Little and Luka Žorić were the top scorers of the away team, but the X Factor this evening was Vladimir Dašić. This experienced forward scored 12 points, had 8 rebounds, while he had the highest index rating in his team (21).
Can't trick the stats: MZT Skopje Aerodrom will spend a lot of time thinking about free throws as they missed 10 of them tonight. That's just too many for a game like this.