Basketball is once again the main topic in Skopje – MZT host Zadar
Sunday, 21. April 2019 at 07:46
Tuesday evening brings us Game 2 of the 2019 ABA Qualifiers.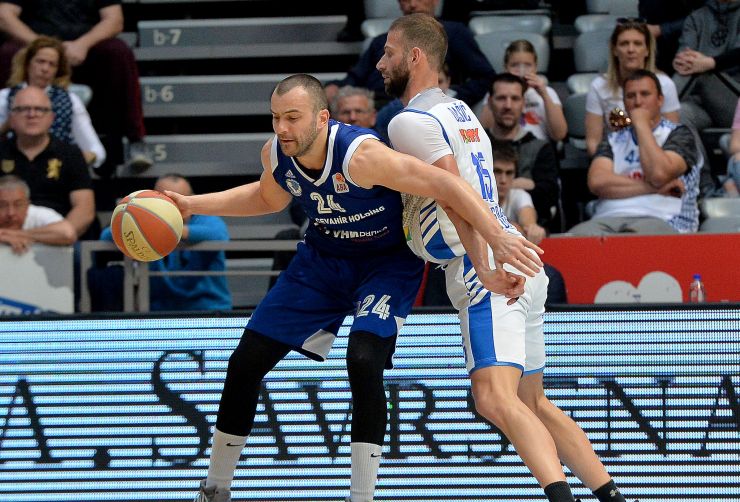 Ive Ivanov (Photo: Zadar/Zvonko Kucelin)
ABA League Qualifiers, Round 2, Tuesday, 23.4.2019:
MZT SKOPJE AERODROM - ZADAR *1-0 in victories
Where? Jane Sandanski Hall, Skopje
When? 18:00
Story of the game: Basketball is once again the main topic in Skopje! MZT will host Zadar in Game 2 of the 2019 ABA Qualifiers and the home team have a big chance to get back in the elite division.
Recall that MZT triumphed in Zadar in Game 1 by 89:83, so the boys from Skopje have the lead in this best-of-3 series. Therefore, if MZT win the upcoming match they will officially qualify for the 2019/20 ABA League season.
On the other side, losing the first game at home court was certainly a big blow for Zadar, so they now simply have to show the proper reaction. After all, the visitors are in a must-win situation as losing another match in this series would mean relegation to ABA 2.
Match-up in focus: Lester Medford was just sensational in Game 1. MZT Skopje Aerodrom point guard scored 22 points, while he missed just 3 shots for the entire match (4-7 FG2, 4/4 FG3, 2/2 FT). He will once again have a direct duel with Zadar's 2nd best scorer Mario Little who struggled with 3-point shots in Game 1 (1/7), but still managed to score 18 points. This duel of two great scorers should be quite interesting to watch.
Head to head in the regional league: In total 6:7; In Skopje 4:2.