Sixt Primorska beat Borac and qualify for the ABA 2 Finals
Sunday, 24. March 2019 at 20:58
The boys from Koper have made it to the Finals!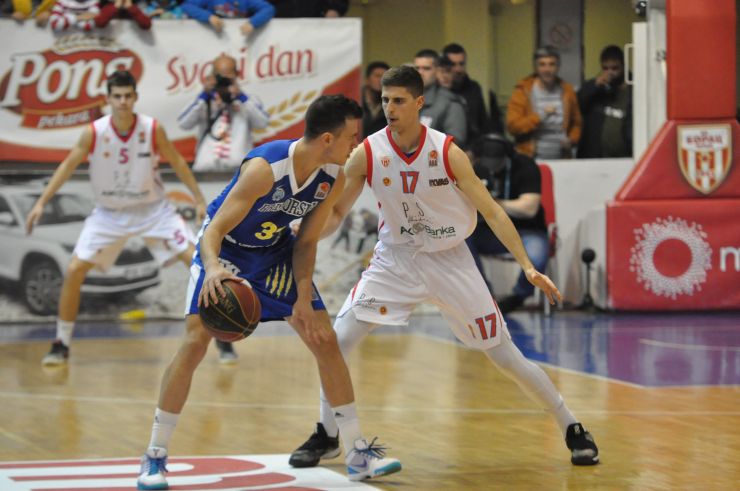 Zan Mark Sisko (Photo: Borac/Dusko Radisic)
ABA League 2 Semi-finals, Round 2, Sunday, 24.3.2019:
Borac - SIXT PRIMORSKA 69:73 (19:26, 21:15, 11:18, 18:14)
Sixt Primorska will play in the 2019 ABA 2 Finals! The boys from Koper defeated Borac in packed gym in Čačak and therefore closed this series by 2-0 in wins.
Sixt Primorska will have a home court advantage in the Finals, while their opponents in the battle for the precious trophy will be MZT Skopje Aerodrom.
The match in Čačak was quite thrilling. The home crowd filled the stands to very last spot and their support helped Borac to come back from a double-digit deficit. Borac even took over the lead in the middle of the 4th quarter – 64:62, however Sixt Primorska responded with a 6:0 run and got back in front – 64:68. The away team have kept the lead until the end.
Ths means that Sixt Primorska will play in the final stage of the ABA 2 championship for the second year in a row. Last season, they reached the 2017/18 Final Four Final and suffered defeat against Krka. This time, they will face MZT Skopje Aerodrom in the 2018/19 ABA 2 Playoffs Finals which will be played in the best-of-5 format. And whoever wins that series will advance to ABA 1!