Battle for ABA – FMP host Petrol Olimpija
Sunday, 03. March 2019 at 12:18
The Panthers face the Dragons in the match which is very important for both sides.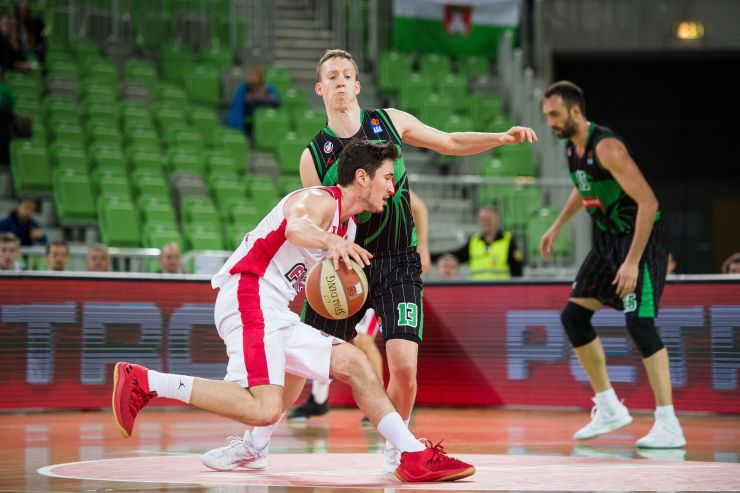 Stefan Pot (Photo: Petrol Olimpija/Ales Fevzer)
ABA League Round 20, Monday, 4.3.2019:
Where? FMP Sports Hall, Belgrade
When? 18:00
Story of the game: More than half the 2018/19 ABA League teams are still in danger of finishing the season at the last place on the standings and therefore being relegated to ABA 2. Among those teams are FMP and Petrol Olimpija.
FMP are in a significantly better situation as they have 8 wins in their season record, which puts them 2 steps in front of Petrol Olimpija and Krka, who are currently the two last placed teams on the standings. If the Panthers win this match they will definitely secure the ABA League status for the next season, which means that the home team will be fully motivated in the upcoming match.
At the same time, Petrol Olimpija await this match with the new head coach at the bench. Club legend Jurij Zdovc has replaced Saša Nikitović during the previous 3-week break and this will be his first game at the new job. The Dragons simply have to find some extra energy to try getting this away win, because if they fail to do it they will remain at the bottom of the standings together with Krka, with just 2 rounds left to be played in the regular season.
Match-up in focus: Stefan Pot was the ABA League MVP for the month of February and his brilliant performances have helped FMP to get outside the danger zone. Pot averaged 25.5 points over the past month, while this time he will face another great scorer – Jan Špan of Petrol Olimpija. Špan is actually the top scorer of his team in the ongoing season with the average score of 12.6 points per game.
Head to head in the regional league: In total 10:10; In Belgrade 7:2.