FMP better than Petrol Olimpija in Belgrade
Monday, 04. March 2019 at 18:00
FMP have got their revenge over Petrol Olimpija for their defeat in their first encounter this season in Ljubljana, by beating the Dragons at home in Belgrade.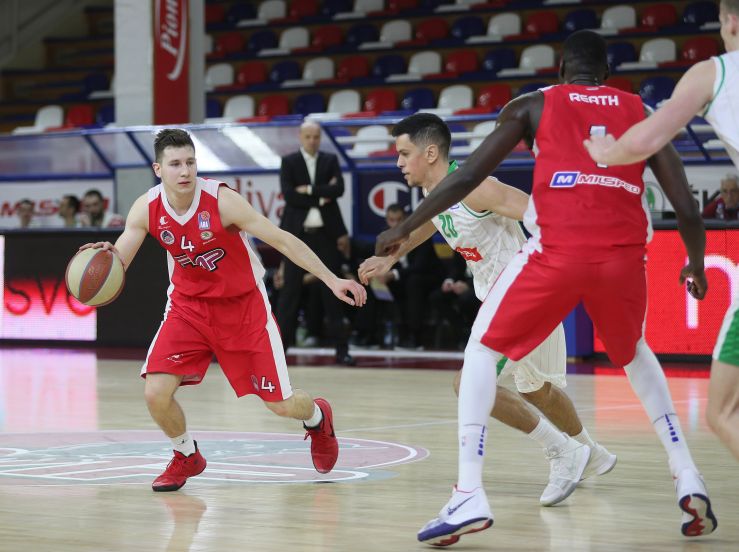 Aleksa Uskokovic (Photo: FMP)
ABA League Round 20, Monday, 4.3.2019:
FMP - Petrol Olimpija 64:63 (17:13, 9:23, 22:13, 16:14)
Game recap: In the opening game of the Monday's ABA League schedule, FMP have been the better of two teams in the encounter against Petrol Olimpija, after a dramatic finish. This is the ninth win of the season for FMP, which are now safely away from the danger zone at the bottom of the standings, where Petrol Olimpija and Krka continue the season with 6 wins on their records each.
Key moments: It has been anybody's game literally until the final seconds. FMP entered the final minute with 2 points of advantage (62:60), but Miha Lapornik gave the guests a lead by a point with a three-pointer with 47 seconds remaining on the clock. However, with 25 seconds remaining, Marko Radovanović set the final score of the game with 2 free throws on the other end. Petrol Olimpija had the final ball possession and two shots for a victory, but first Boban Tomić missed a lay-up attempt and then Miha Lapornik missed a three-point shot. The victory stayed at home.
Man of the match: Radoš Šešlija was the best player of FMP this time around, as he scored 12 points, while adding 10 rebounds to his stats, which was enough for the game-high valuation for his team (20). He is our man of the match.
Can't trick the stats: FMP have simply outrebounded Petrol Olimpija (37:21) and that's what turned the game their way.