Slovenian National Cup remains in the trophy case of Sixt Primorska
Sunday, 17. February 2019 at 18:03
The 1st placed team in ABA League 2 has once again won the Slovenian National Cup.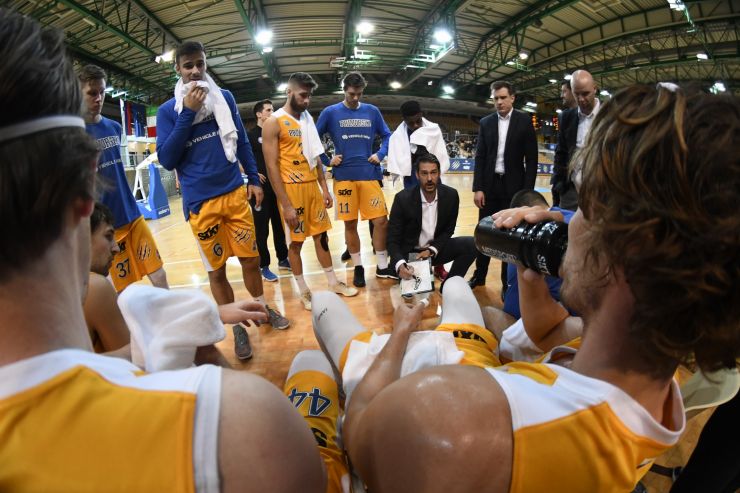 Sixt Primorska team (Photo: Sixt Primorska/Ziga Mikeli)
Slovenian National Cup remains in the trophy case of Sixt Primorska! The top placed team in ABA League 2 defeated Hopsi Polzela in the final match by 91:72 and seized the valuable trophy. This is the 2nd National Cup for Sixt Primorska in club's history, while this is also the 2nd year in a row that the boys from Koper have won this competition.
Mario Čakarun was the hero of the winning team, as he finished the match with 32 points and 11 rebounds. His overall index rating was 41!
Slovenian National Cup Semifinals, Final, Sunday, 17.2.2019:
SIXT PRIMORSKA – Hopsi 91:72 (19:25, 23:15, 24:10, 25:22)
Čakarun 32, Jagodić Kuridža & Šiško 14 | Rotar 17, Jack 15.