Cibona and Kraljević terminated their cooperation
Friday, 26. October 2018 at 17:49
Cibona and Filip Kraljević have terminated their cooperation on mutual consent and 28-year old center of Široki Brijeg is no longer a member of the blue squad.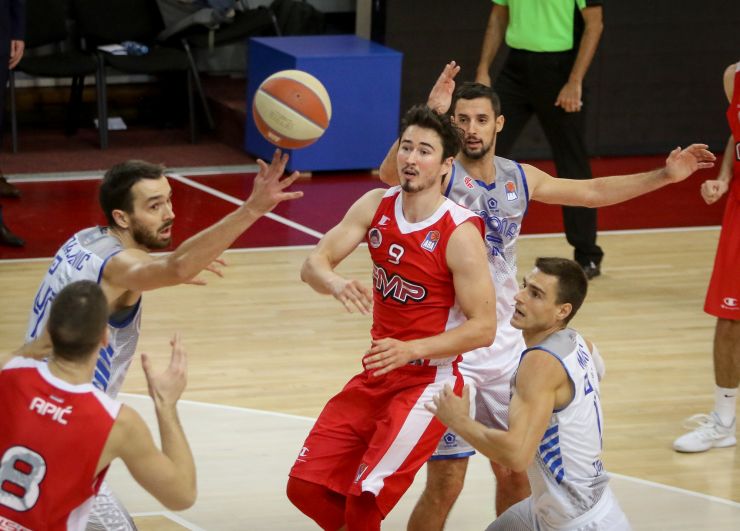 Filip Kraljevic (Photo: FMP)
After 4 rounds have passed in the ABA League Filip Kraljević is leaving Cibona. He averaged 3.3 points, 2 rebounds and 1 assist per game in three appearances made in the ABA League in the current season.
Let's remember that Filip arrived to Cibona this summer from Zadar.
--------------------
Sporazumni raskid suradnje Cibone i Kraljevića
Cibona i Filip Kraljević sporazumno su raskinuli suradnju i 28-godišnji centar iz Širokog Brijega više nije član plavog tima.
Nakon 4 odigrana kola u ABA ligi, Cibonu napušta centar Filip Kraljević. On je u tri odigrane utakmice u ovoj sezoni u prosjeku bilježio 3,3 poena, 2 skoka te 1 dodavanje po utakmici.
Podsjećamo, Filip je u Cibonu došao ljetos iz Zadra.