Sutjeska signed with Todorović
Tuesday, 09. October 2018 at 12:59
Sutjeska management have reacted swiftly after an injury of Senegalese center Sidy Djitte. They have signed an open contract with 34-year old center Ivan Todorović, a Nikšić-born player, who has had a rich international career so far.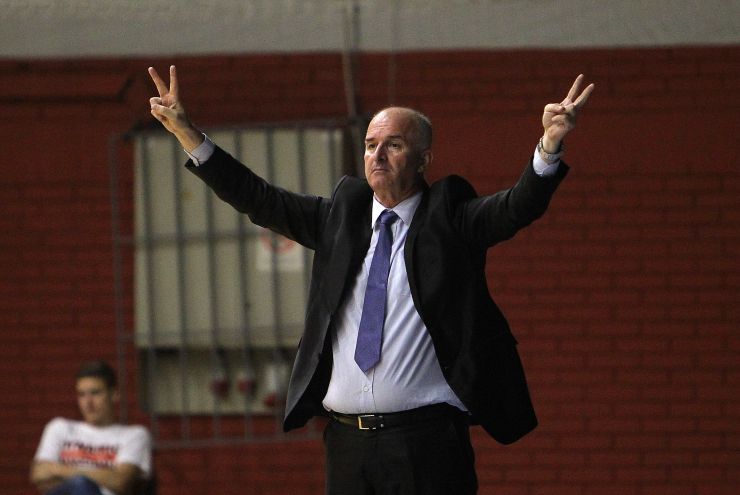 Zoran Glomazic (Photo: Dynamic VIP PAY)
Ivan Todorović is coming to Sutjeska from Lebanon, where he used to play for Club Sportif Antonins in the previous season. He will play in Sutjeska as a replacement for the injured Senegalese center Sidy Djitte, who is currently sidelined with an injury.
--------------------
Sutjeska potpisala sa Todorovićem
Uprava Sutjeske ekspresno je reagovala nakon povrede Senegalca Sidi Đitea (prve opcije na poziciji pet). Potpisan je otvoreni ugovor sa trideset-četvorogodišnjim centrom Ivanom Todorovićem, rođenim Nikšićaninom koji iza sebe ima bogatu inostranu karijeru.
Todorović u Sutjesku stiže iz Libana gdje je nastupao za ekipu Club Sportif Antonins u prošloj sezoni. U Sutjesci će igrati kao zamena za povređenog senegalskog centra Sidi Đitea, koji je trenutno odsutan zbog provrede.