Rogaška and Zrinjski are closing the second round
Thursday, 04. October 2018 at 11:00
In the last game of the round in ABA League 2, Rogaška will be hosting Zrinjski at home in Rogaška Slatina.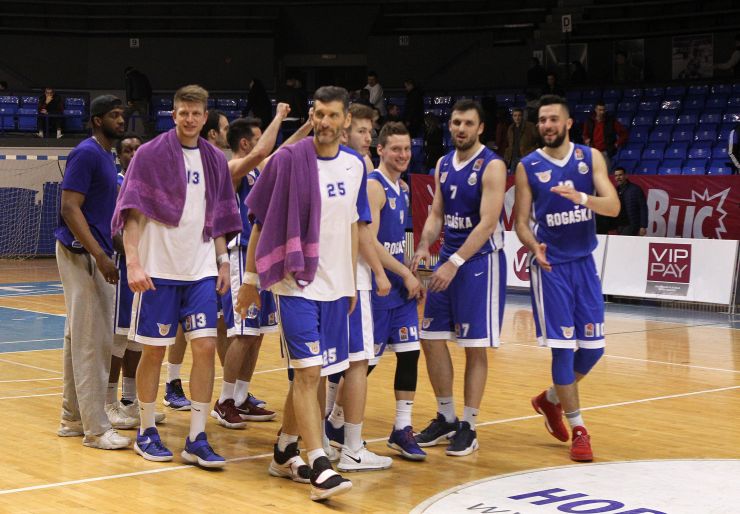 (Photo: Dynamic VIP PAY)
The two teams that will be closing the second round of the ABA League 2 are the two teams that were amongst the most serious contenders for a spot at the 2018 ABA League 2 Final Tournament, but eventually both of them fell short.
This season, they will be searching for their chance again and one of the important games on their path towards their goal will for sure be their head to head clash in Rogaška Slatina.
Rogaška have lost in the first round in Cetinje against Lovćen 1947, while Zrinjski were defeated in the opening round at home by Dynamic VIP PAY.
Four games of the second round have already been played. Helios Suns have beaten Vršac, Split were better than Dynamic VIP Pay,
Sutjeska outgunned Lovćen 1947, while MZT Skopje Aerodrom have topped Borac.
On Thursday night, Spars will be hosting Sixt Primorska.
2018/19 ABA League 2 regular season, Round 2, Friday, 5.10.2018:
Rogaška – Zrinjski Mostar (19:00)
Thursday, 4.10.2018:
Spars – Sixt Primorska (17:00)
Other games of the round, Wednesday, 3.10.2018:
HELIOS SUNS – Vršac 95:78
Dynamic VIP PAY – SPLIT 72:78
SUTJESKA – Lovćen 1947 Cetinje 81:71
MZT SKOPJE AERODROM - Borac 82:57