Sixt Primorska won their maiden Super Cup trophy
Monday, 24. September 2018 at 11:37
In Slovenian Super Cup, Sixt Primorska won their first Slovenian Super Cup trophy in their history, as they have beaten Petrol Olimpija in Tivoli Hall.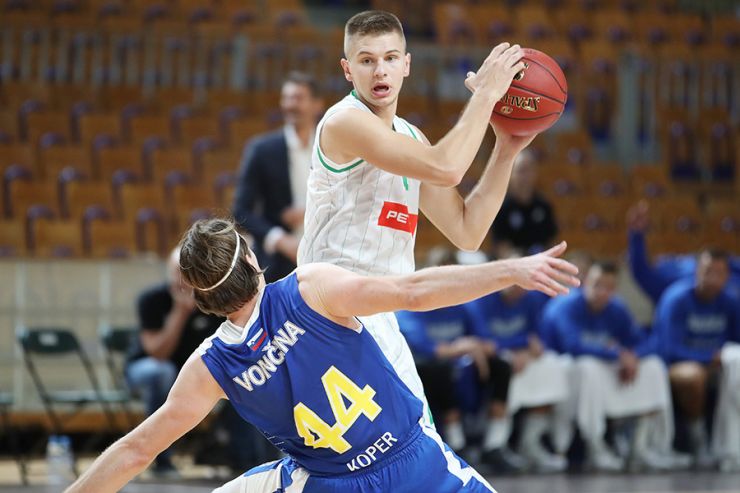 Blaz Mesicek (Photo: Petrol Olimpija/Ales Fevzer)
Sixt Primorska sure have a reason for celebration, as they have won their second trophy in club's history and their first in Slovenian Super Cup.
They have edged out Petrol Olimpija in the trophy game in Tivoli Hall, Ljubljana, as they dominated the court in the first half, which they have finished with the advantage of 17 points (28:45). In the second half the Dragons have made their defeat look more decent, but haven't managed to make a major comeback.
The final score was 83:71 in favour of Sixt Primorska and for the winning side Marko Jagodić-Kuridža led the way in scoring with 24 points. For Olimpija, Blaž Mesiček scored 14.
Slovenian Super Cup, Monday, 24.9.2018:
Petrol Olimpija – SIXT PRIMORSKA 71:83 (14:21, 14:24, 24:18, 19:20)
Mesiček 14, Lapornik and Lazić 9 | Jagodić-Kuridža 23, Harris 20.