National Championships: End of the dream for Borac, Dynamic celebrate
Sunday, 03. June 2018 at 22:21
In Serbian National Championship, Borac have reached the end of the road, as they were eliminated by FMP in the Semi-finals after Game 3. Dynamic VIP PAY have eliminated Zlatibor in the series that have determined who will be placed between 5th and 6th place and who between 7th and 8th.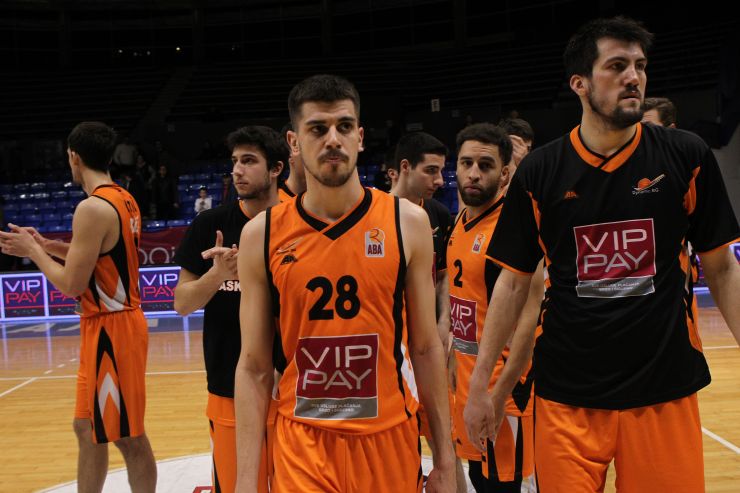 Dynamic VIP PAY team (Photo: Dynamic VIP PAY)
Cedevita are celebrating their well-deserved fifth consecutive Croatian National Championship trophy, as they have beaten Cibona for the third time in the Finals and won the series 3:1, with 3 consecutive wins, after losing the first game of the series. This time Cedevita prevailed with the score 77:68, with Džanan Musa having scored 21 points and Damir Markota 11. On the other end Luka Žorić had 20 points.
In Serbia, FMP have reached the Finals, as they have eliminated Borac in the Semis, triumphing convincingly 77:56 in the decisive Game 3 of the series. In the classification series from 5th to 8th place, Dynamic VIP PAY used their home court advantage to eliminate Zlatibor.
Croatian National Championship Finals, Round 4, Sunday, 3.6.2018:
Cibona – CEDEVITA 68:77 (18:21, 22:22, 13:21, 15:13) / * 1:3 in victories
Žorić 20, Tomas and Novačić 13 | Musa 21, Markota 11.
Serbian National Championship Semi-finals, Round 3:
FMP – Borac 77:56 (25:22, 19:19, 14:9, 19:6) * 2:1 in victories
Ojo 22, Pot 14 | Đoković and Prlja 10.
For Classification from 5th to 8th place:
DYNAMIC VIP PAY – Zlatibor 90:80 (20:21, 27:21, 29:22, 14:16) / * 2:1 in victories
Krstić 23, Rakićević 21 | Papić 30.