National Championships: MZT Skopje suffered defeat in Game 2 of the semis
Friday, 11. May 2018 at 20:40
The score is now all tied in the semifinal series between MZT Skopje Aerodrom and Blokotehna.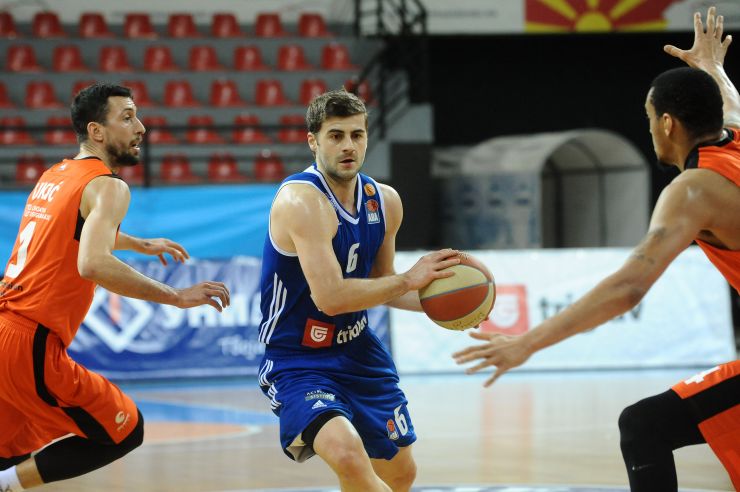 Darko Sokolov (Photo: MZT Skopje Aerodrom/Dragan Mitreski-Dadi)
MZT Skopje Aerodrom suffered a road defeat against Blokotehna in Game 2 of the 2017/18 Macedonian National Championship Semi-Finals. It means that the score is now all tied in this series – 1:1.
Recall that the semi-finals in Macedonian National Championship are being played in the best-of-5 format.
Macedonian National Championship Semi-finals, Round 2, Friday, 11.5.2018:
BLOKOTEHNA - MZT Skopje Aerodrom 106:94 (31:23, 28:22, 24:22, 23:27)
Benjamin 31, Mijatović 20 | Sokolov 16, Simonovski 14.
Saturday, 12.5.2018:
Kumanovo 2009 - Rabotnički (19:00)