National Championships: Krka, Rogaška and Sixt Primorska chasing the trophy
Tuesday, 08. May 2018 at 11:34
In Slovenia, the domestic championship has reached its final phase, the battle for the trophy, as the Playoffs are set to start. Petrol Olimpija will be defending the trophy, won last season, while Rogaška and Sixt Primorska, as well as the reigning ABA League 2 champions of Krka, will be challenging them.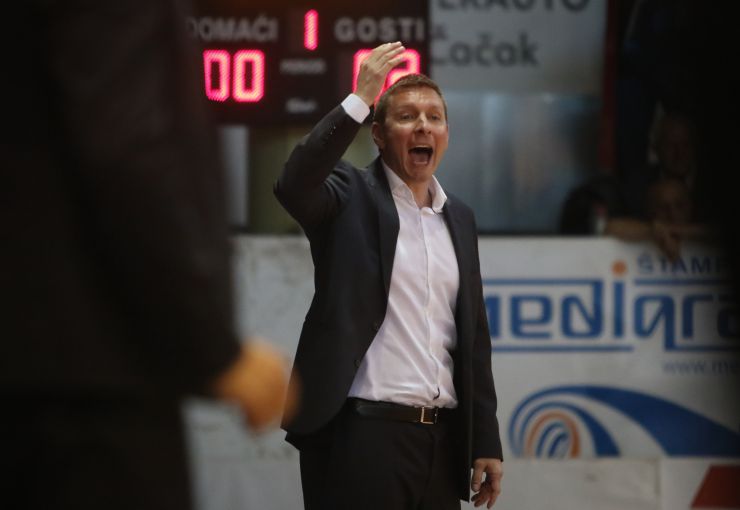 Simon Petrov (Photo: ABA/Ivica Veselinov)
With the games between Petrol Olimpija and Rogaška and Sixt Primorska and Krka, the domestic championship will begin in Slovenia.
Petrol Olimpija, which have already won 16 Slovenian league trophies in their history, will be fighting to defend last season won domestic league champions title and to obtain a double crown, after they have previously won the domestic Supercup as well. Just like them Sixt Primorska and Krka will try to complete their double crowns, as Primorska have won the Slovenian Cup before and Krka have become the ABA League 2 champions.
Slovenian National Championship, Semi-finals Round 1, Wednesday, 8.5.2018:
Petrol Olimpija – Rogaška (18:30)
Sixt Primorska – Krka (20:15)