Bosna defeated on the road by Antwerp
Wednesday, 08. November 2017 at 10:57
Bosna Royal suffered a defeat in the fourth round of the FIBA Europe Cup Regular Season, on the road in Antwerp.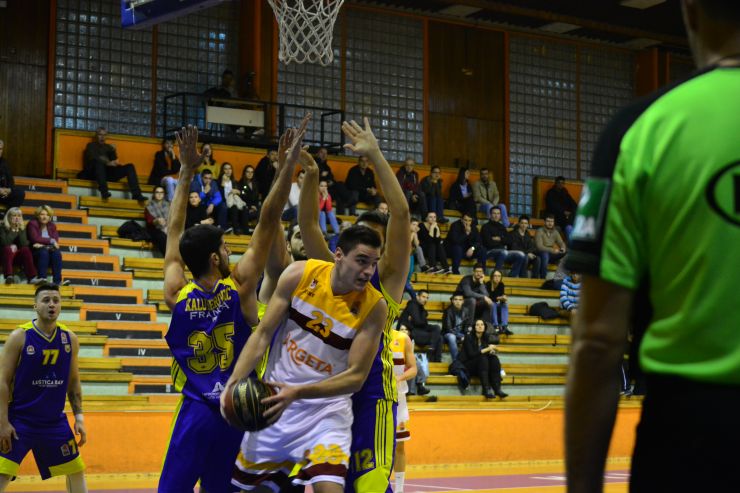 Milija Mikovic (Photo: Bosna Royal/Damir Hodzic)
Bosna Royal continue their European season with a road defeat by Antwerp Giants. The home side deservedly grabbed a victory, as they were the better of two teams since the game's beginning and until the end. They finished the first quarter with a 9-point advantage and sticked to the lead until the game was finished. The final score was 84:77 and for Bosna Royal Draško Knežević led the way in scoring with 17 points, while Aleksandar Radukić had 14.
FIBA Europe Cup Regular Season Group A, Round 4, Wednesday, 8.11.2017:
ANTWERP GIANTS – Bosna Royal 84:77 (22:13, 19:22, 16:17, 27:25)
Clark 23, Kalinoski 14 | Knežević 17, Radukić 14.
STANDINGS:
Group A
W/L
P

1

ESSM Le Portel
3/1
7

2

Telenet Giants Antwerp
3/1
7

3

Donar Groningen
2/2
6

4

Bosna Royal
0/4
4